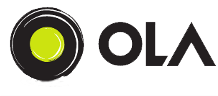 The Delhi High Court restrained on Monday (April 17) two drivers' unions permanently from stopping cab services associated with cab aggregators Ola and Uber. The one-day strike would have hit commuters in Delhi hard.
The black-and-yellow taxies had also joined the strike with Ola-Uber drivers. They were planning to do a protest march from Majnu Ka Tila Gurudwara to Delhi Chief Minister Arvind Kejriwal's residence in Civil Lines.
The drivers had last protested in February against Ola and Uber and the protest went on for two weeks, affecting lakhs of commuters.
The court passed a decree "permanently injuncting" Sarvodaya Drivers Association of Delhi (SDAD). and Rajdhani Tourist Drivers' Union from going on strike. They have been ordered against confiscating mobile devices installed in the app-based cabs and were also stopped from protesting 500 metres outside the offices of Ola and Uber.
The order was passed after the two companies failed to mediate with the taxi unions in the National Capital Region.
"Nothing has changed since our February protest. Drivers continue to slog for 16-18 hours daily and still are barely earning enough to eat and pay their cars' EMIs. Fares of registered city taxis can only be fixed by the government whereas Ola-Uber still continue to levy their own rates," Kamaljeet Gill, president, SDAD, told HT.
"Drivers of Ola-Uber are suffering because they are working like bonded labourers and are earning pittance. Like we have always been demanding, they also want meters installed in cabs and rates to be fixed by the government. Our issues have now become common and so we will fight together," said Sanjay Samrat of Delhi Taxi Tourist Transporters Association.
He also said that the taxi aggregators are flouting norms issued by the Supreme Court. They are running shared cabs while they have permit for only point-to-point travel, Samrat said.
The same issue had rankled the government in Karnataka, which had told Ola and Uber to stop shared cabs. But the taxi aggregators refused to follow the directives and instead ran campaigns about environmental benefits of shared cabs.