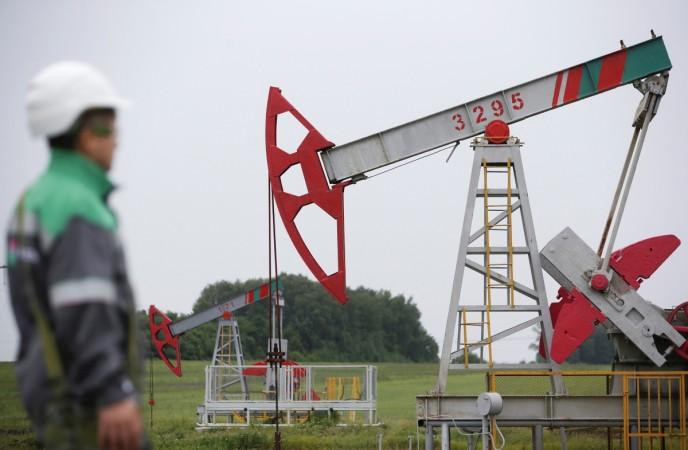 Oil prices slipped on Friday in thin Asian trade ahead of the Christmas and New Year holidays, eroding some of the gains in the previous session as traders took profits.
Brent futures LCOc1 for February delivery dropped 23 cents, or 0.4 percent, to $54.82 a barrel as of 0425 GMT after ending the previous session up 1.1 percent.
U.S. West Texas Intermediate crude CLc1 fell 26 cents, or 0.5 percent, to $52.69 a barrel after settling up 0.9 percent in the previous session.
"There's some profit-taking after the last session's gains. Oil prices are also weaker due to the stronger dollar," said Jonathan Barratt, chief investment officer at Sydney's Ayers Alliance.
"But overall, the fact the dollar and commodities are soaring either tells you that demand for commodities has picked up or there is a need for more supply," he added.
The dollar index was slightly lower on Friday but was still close to a 14-year peak of 103.65 earlier this week.
A strong dollar makes greenback-denominated commodities including oil more expensive for holders of other currencies.
Oil prices are trading around their highest levels since mid-2015, supported by a deal by the Organisation of the Petroleum Exporting Countries and non-OPEC oil producers to cut output by almost 1.8 million bpd from Jan. 1.
Barratt expects U.S. crude to trade around $60 a barrel in the first quarter next year, with Brent around $62-$63 a barrel.
The production cuts will coincide with the first sale in January of U.S. crude from the country's strategic petroleum reserve, New York-based tanker and energy consultancy Poten & Partners said in a note on Thursday.
"If all planned sales go ahead, the U.S. SPR could be reduced by some 190 million barrels between 2017 and 2025," the note added. The current inventory is around 695 million barrels.
Although the volumes were small, the "U.S. government is adding oil to the market at the same time that OPEC is trying to remove it," Poten said.
Elsewhere, Talal Nasser Al Athbi, head of the Organisation of Arab Petroleum Exporting Countries' (OAPEC) Executive Bureau said on Thursday that supply and demand in global oil markets should re-balance during the first or second quarter of next year.
Moves by Libya to boost oil production following the reopening of the country's main oil pipelines in the west could be overshadowed by an unresolved political power struggle and the risk of new blockades.