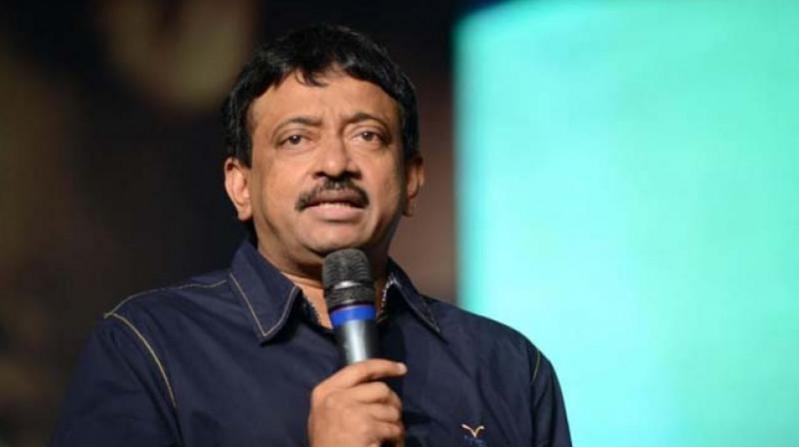 Director Ram Gopal Varma aka RGV, who released the teaser of the movie Officer, is using power star Pawan Kalyan and Jana Sena party to promote his upcoming movie starring Akkineni Nagarjuna.
Ram Gopal Varma recently admitted influencing actress Sri Reddy to use abusive language against actor Pawan Kalyan. His act had left the power star's fans red faced and they trolled him on social media. The people in the industry thought that his act would cost him a lot, as it may have an adverse effect on the box office collection of his movie Officer, which is set to hit the screens on May 25.
Ram Gopal Varma, who kick-started the publicity for Officer, has surprised people in the industry by resorting to provoke Pawan Kalyan fans and the supporters of Jana Sena Party. In a series of tweets, the filmmaker shared the link of the teaser of Officer and took a dig at the fan following of the actor-turned-politician.
RGV tweeted, "As a fan, I am shocked and feel sad for @Pawankalyan that he has only 11 k fans.. That's because @Iamnagarjuna's #Officer teaser 2 has only 11 k dislikes . @iamnagarjuna 's #Officer 's warning to @PawanKalyan 's fans is to put more dislikes on #Officer .. As fans of Pk we request @janasenaparty to take this seriously as it might make the voters feel in nearly 11 crore people he has only 11 thousand fans."
Ram Gopal Varma continued, "If @PawanKalyan has only 11 thousand followers in a population of nearly 11 crores, #JanasenaParty should take serious steps for their party not to become a bigger disaster then #Prajarajyam ..I and @iamnagarjuna 's #Officer demand that as fans of PK."
A fan of Pawan Kalyan replied to Ram Gopal Varma, saying that he disliked the teaser of Officer, without watching it for second. Responding to him, the director tweeted, "If this is the IQ level of @PawanKalyan 's fans @JanaSenaParty should take a serious cognisance of not becoming a #Prajarajyam2."
Ram Gopal Varma added, "A @PawanKalyan fan not having the intelligence to say he disliked #Officer teaser and admitting he clicked a dislike without even watching,should be a concern for @JanaSenaParty about the overall IQ level of their fan base.
It is well-known that Ram Gopal Varma often makes some controversial remarks against some popular personalities. He times them well so that they get attention for his movies. Now, it is clear that he is trying to garner attention for Officer by provoking Pawan Kalyan fans.
Requesting all the PK fans that not to click on the above teaser link, he's provoking fans to increase the views of teaser. Indirect ga adukuntunnadu... meeru direct ga avoid cheyandi.

— keerthy Reddy (@keerthiiReddy) May 7, 2018