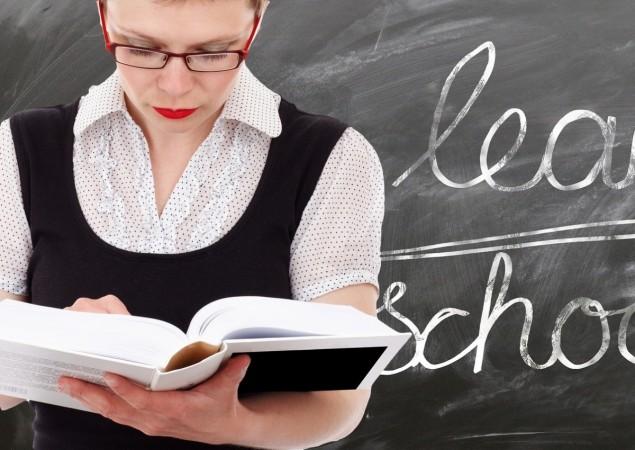 Sexual predators aren't just seedy, middle-aged men luring kids with candies into their conspicuous looking vans anymore. A high school teacher in New York was recently accused by prosecutors of performing oral sex on a 14-year-old boy.
According to the New York Post, Dori Myers has denied all allegations in the most nonchalant way possible: with a 'scowl'.
Also read: Dad surprises son with strippers
As per a witness statement, the 29-year-old social studies teacher at The New School for Leadership and the Arts in Kingsbridge was also seen massaging the victim. She was arrested on Friday and charged with a second-degree criminal sexual act and also endangering the welfare of a child.
Prosecutors claim Myers 'abused her position as a trusted authority figure.' She requested a $50,000 bail. However, Judge Laura Drager denied the request and released her on her own recognizance. But Drager did issue a 30-day order of protection which mandates that Myers must stay away from the victim.
The police were involved and notified of the alleged offence only after the victim – who is believed to have been in one of Myers' classes, told about the incident to one of his classmates. The classmate, in turn, revealed it to a school administrator, who then informed the police.
Also read: Man arrested for unnatural sex with cows
Myers, who is a Rockland County resident, as well as married to its sheriff's deputy, denied all charges, as per her lawyer, Andrew Stoll. Stoll also shared that Myers had started a track team at the Bronx high school – where she has also worked since 2014.
"It takes just one person's accusation to make an arrest in this town and she's a model citizen who looks forward to clearing her name," Stoll explained.
As is believed, Myers' social media posts might have attributed to the allegations being so easily believed as there were certain photos – now deleted – which showed her drinking and sporting 'frisky' tee shirts.
The Department of Education has claimed the allegations are 'deeply troubling,' but also stated that Myers has no prior disciplinary history. Even though she hasn't been fired, she was reassigned 'away from students.'