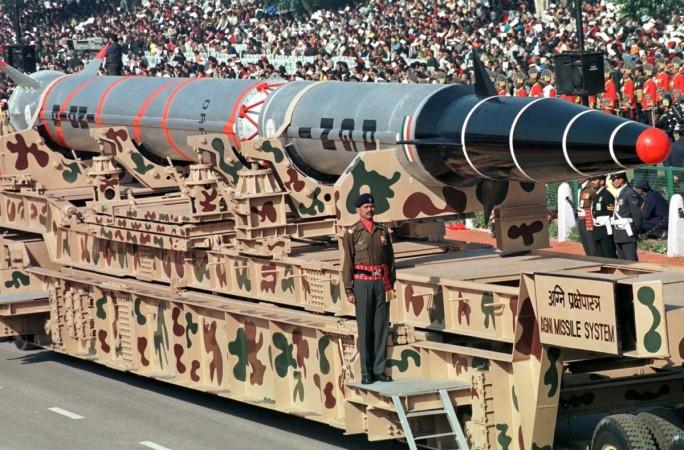 Following the successful test-firing of nuclear-capable Prithvi-II missile, India successfully test-fired its homegrown nuclear-capable medium-range Agni-I ballistic missile on Tuesday. Unlike Prithvi-II, which has a range of only 350km, Agni-I has a range of 700km.
It is a surface-to-surface missile powered by solid propellants and was part of Indian Army's training exercise for Strategic Forces Command. The test was conducted from a mobile launcher at 10.10 am from the Integrated Test Range (ITR) at Abdul Kalam Island off the coast of Odisha, defence officials told PTI.
"The launch was undertaken as periodic training activity by SFC to further consolidate operational readiness," defence officials revealed.
The missile was tracked by several sophisticated radars, telemetry observation stations, electro-optic instruments and naval ships.
Agni-I features a sophisticated navigation system that ensures that the missile reaches its target with a high degree of accuracy and precision. The missile can carry a payload of over one tonne. It has already been inducted into the armed forces.
This test is the second in a series of three tests that will include Advanced Air Defence (AAD) interceptor test on Wednesday. The test-firing of Prithvi-II was the first of the tests.