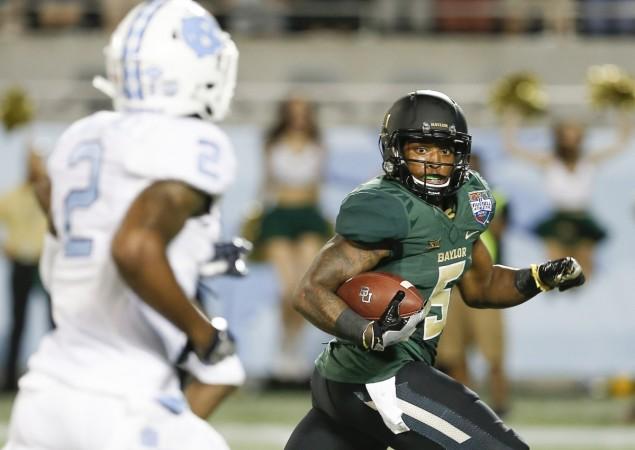 Holding a pee is definitely one hell of a task! Ask men about it, especially after a loooong game that makes you remain glued to your seat until the end. The need to use the loo after the end of the game is customary and mandatory and well...traditional.
And we bet fights can instantly break in the men's locker room if there is a long queue preventing you and your urinary bladder some piece of mind and satisfaction! Well, we got an instance of that at the Russell Athletic Bowl 2016 -- the coveted annual college football bowl game that takes place at Orlando, Florida.
Things got heated up between a West Virginia and Miami fan on Wednesday over who gets to pee first. Result of the duel: well, the West Virginia Mountaineers football team fan -- thanks to being physically larger -- won.
The short-statured Miami Hurricanes football team fan, however, didn't get away without a fight. He made sure to try and "knock the head off" of the larger guy...before, well running away.
Apart from having the opportunity to get to pee first, the West Virginia fan also won cheers from the crowd when he uttered a badass dialogue to the little guy: "I used to f*ck guys like you in prison!" Yeah, that's the iconic dialogue from the 1989 film Road House. But, we assume that the people standing in queue to pee didn't remember that.
TMZ Sports got the footage! [Warning: NSFW]