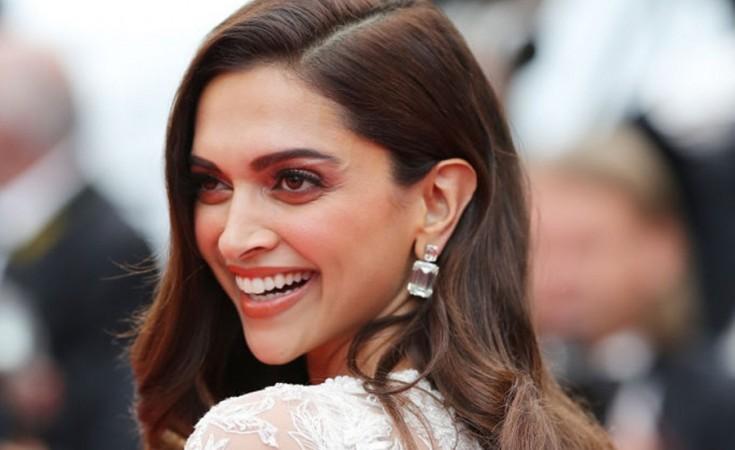 As rains lashed Mumbai, life has come to a standstill in the maximum city. Among the scores of people stuck in traffic, one was Padmaavat actress Deepika Padukone.
Deepika tried to venture out as rains poured over the city but became a victim of the traffic snarls unknown in Mumbai. Thankfully, she's not feeling all alone as the actress has singer Guru Randhawa to give her company. A proof of which she shared on her Instagram account.
Well, he's not there in a literal sense. The Punjabi artist is keeping Deepika upbeat with his song. If you look closely at her story on the social media app, you'd see that the actress has connected her iPhone to the car's stereo with a playlist of "Hits of Guru Randhawa." At the time the picture was taken, she was listening to "Suit Suit."
We're sure she must be grooving to the number while her car finds a way out of the traffic.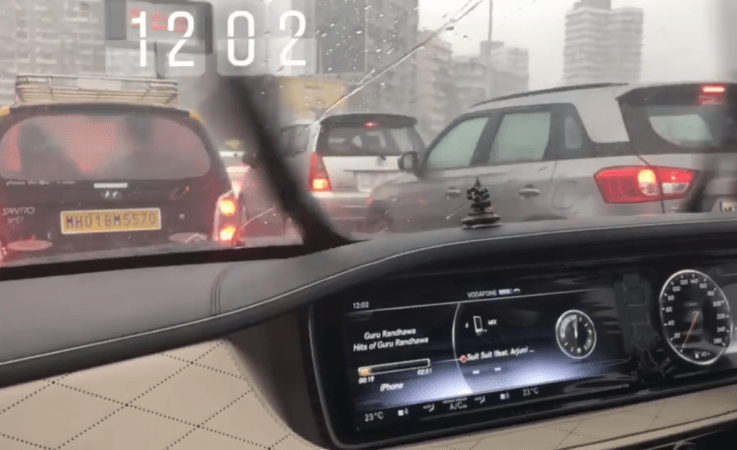 Speaking of suits, the actress was recently spotted wearing a beautiful pink anarkali suit for a dinner date and some jewellery shopping with her mother, Ujjala Padukone. The actress, who is rumoured to be tying the knot with her beau Ranveer Singh by the end of this year, gave the wedding vibe in the Good Earth outfit.
Keeping it rather simple, the actress let her hair down and almost no jewellery to enhance her look. She also sported no makeup for her evening look. Apart from her beautiful pink outfit, Deepika got heads bowing down as she sported a chic jhoothi to match her attire.
While there could be possible wedding preparations that are going on in her personal life, on the professional front, Deepika was supposed to start filming for Vishal Bhardwaj's next. But due to Deepika's back pain issues and her co-star Irrfan Khan's health problems, the film is on a hold.
Speculations are also making the rounds that she will soon be seen in a superhero movie.