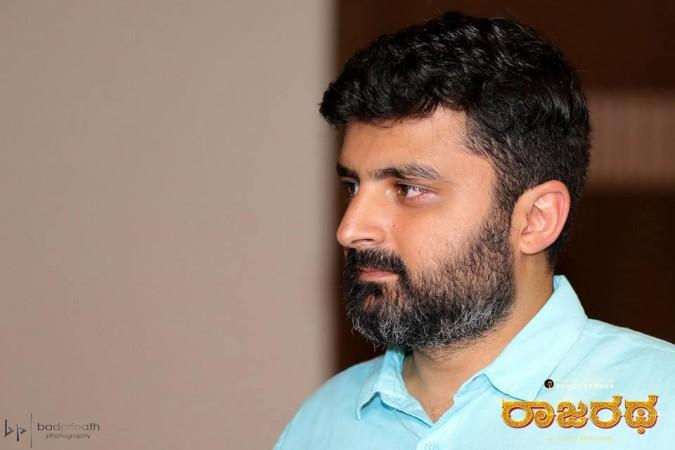 On July 3, 2015, just a week away from the release of Baahubali: The Beginning, Kannada filmmaker Anup Bhandari did something many wouldn't dare to. He released his film RangiTaranga. The movie without any big names in the cast and little hype survived the onslaught of the epic fantasy drama and became a sleeper hit breaking many stereotypes.
Neither the cinema fraternity nor the critics had any hopes of the film. But it proved everyone wrong. Bhandari's conviction turned fruitful.
Three years after RangiTaranga release, Anup Bhandari is coming back with Rajaratha. The movie is simultaneously made in Telugu, as Rajaratham. He cast his brother Nirup Bhandari and Avantika once again in the lead roles in the movie.
The movie is set to hit the screens on March 23. Ahead of its release, IBTimes caught up with filmmaker over a candid chat.
Read below excerpts from the interview:
You have cast your brother Nirup Bhandari and Avantika Shetty in the lead roles again. Any particular reason for repeating the same combo?
I would have cast Nirup even if he was not my brother as I feel it is a tailor-made role for him. It is not RangiTaranga, but Rajaratha was supposed to be his launch pad. I penned this story even before our debut movie.
Coming to Avantika Shetty, I didn't plan to repeat her opposite Nirup but the role required a girl with not just good looks but also acting skills. I was satisfied with her performance in RangiTaranga, so I thought why not recast her.
How comfortable are you working with Nirup Bhandari?

I am very comfortable because he knows what I want and what is required of him. I don't have to explain everything in detail to him as he gets involved in the discussion from the very start of the project. So, my job becomes easy.
Arya predominantly works in Kollywood, but your movie is being dubbed in Telugu instead of Tamil. Why?

Actually, we did not have plans cast Arya. He came on board after we completed a significant portion of the shooting, both in Kannada and Telugu. Having said that Arya is not an unfamiliar face in Telugu audience. He has acted in a couple of successful movies in Telugu and has a good fan base in Andhra.
Is it difficult to make a movie in two languages?
We have not taken the easy route where you shoot in one language and dub into other languages. Every scene has been shot twice and the film has been properly made in two languages. The level of difficulty increased manifold during the post-production stage as the length of the scene in Kannada will vary from Telugu. Starting from a walking sequence to the small sound effects, everything demanded time and energy.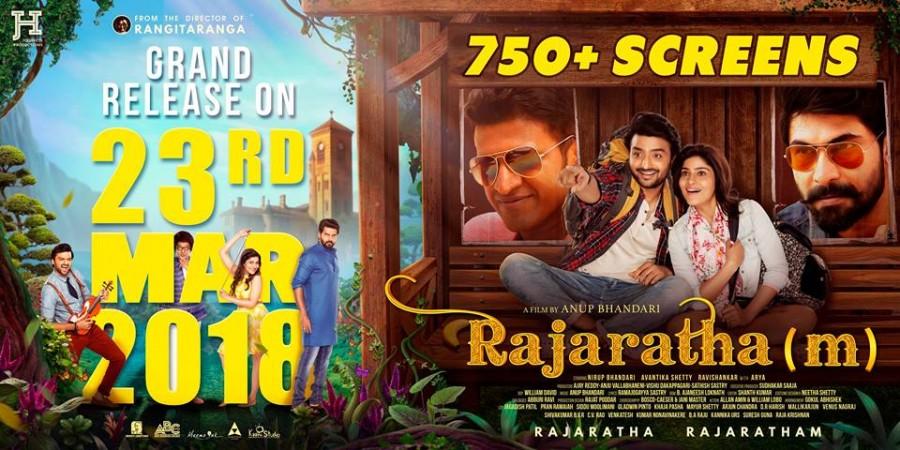 Your first movie was a blockbuster. Are expectations putting a burden on you?
It is a kind of double-edged sword. The expectations are good because it will definitely guarantee a good opening for the film, but it also means that even an average film might end up being labeled as a bad film. We aimed to make a good film, but not with the belief of recreating RangiTaranga again.
Besides writing and directing, you have also composed the music.
You may think I am too possessive about my film, but the fact is I want to get involved in every department. Afterall, it is my movie. So, I am not just into writing and directing, but also music, editing, etc.
Are you a trained musician?
I am neither a trained musician nor I worked with anyone before venturing into direction department. Everything I learned on my own.
How was it working with Arya?
Arya is a big fan of RangiTaranga. I did not have to spend too much time on convincing him to be part of Rajaratha.
On the first day of the shooting, the equation was quite formal. But it changed dramatically from the day three onwards. He was like one among us although he is a big star. He used to have lunch outside his caravan with us. He is a friendly man and down-to-earth actor.
What's next?

After Rajaratha, I was supposed to direct Puneeth Rajkumar. Rajaratha is delayed and he had other commitments. So my movie with him has been postponed. In the meantime, I will be collaborating with Nirup Bhandari again.