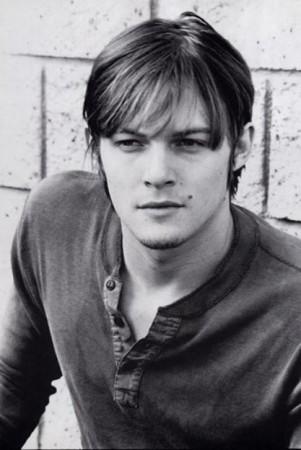 Mark Norman Reedus, who portrays Daryl Dixon on the popular AMC series "The Walking Dead", turns 46 on Tuesday, 6 January.
Although the actor has not revealed his celebration plans, he recently told one of his fans on Reedit that he would like to sleep for 13 hours on his birthday and eat the whole cake.
When an admirer asked him about his favourite character in "The Walking Dead", the celeb said that if he was not cast as Daryl Dixon, he would have preferred to be Steven Yeun's character Glenn Rhee in the horror drama "for obvious reasons".
Meanwhile, he also teased about some devastating moments that will be part of the series in the upcoming episode. "There are some crazy stuff coming in," wrote the actor.
He was born in Florida as the son of Norman Reedus and Marianne in 1969. Though, the celeb was raised in California, he also spent some years of his life in the UK, Spain and Japan.
Before beginning his acting career onscreen, Daryl Dixon was an artist at a Harley Davidson shop in California. "The Boondock Saints" star used to work as a sculptor, painter, video artist and photographer for various shows.
He began his journey to the world of entertainment with the play "Maps for Drowners" and entered the film industry with the movie "Floating" in 1997.
"Mimic" star joined the cast list of "The Walking Dead" in 2010 and was nominated as Best Supporting Actor at Saturn Award 2012 for his role in the American Horror Drama.
He is also known for his role as Murphy MacManus in "The Boondock Saints" (1999) and "The Boondock Saints II: All Saints Day" (2009).