Amid the Doklam standoff, which has been going on for almost two months now, the Indian and Chinese military representatives will not hold the Border Personnel Meeting (BPM) today, August 15. Before the BPM is conducted, both the sides usually give a confirmation on it a few days in advance, but this time the Chinese side reportedly did not respond to the invitation.
India is said to have sent the invite a few days ago for a BPM at five border points, but is yet to receive a response from the People's Liberation Army. "Invite was sent to PLA a few days ago, but they didn't respond. So orders were given to stand down and no BPMs will be held at any of the five locations tomorrow," the Economic Times quoted an officer as saying.
BPMs are usually held on Indian Independence Day, Republic Day and PLA Day on August 1 at Nathu La in Sikkim, Daulat Beg Oldie and Chushul in Ladakh, and Bumla and Kibithu in Arunachal Pradesh. On the occasion, the armies of the two countries have discussions and group activities and also take part in sports.
Due to the Doklam standoff, Beijing this year didn't hold a BPM on PLA Day either.
The annual bilateral military exercise Hand-in-Hand to be held later this year also seems uncertain now, unless there is a thaw in New Delhi-Beijing relation. India and China have been locked in a standoff since June 2017 over the Doklam plateau and the conflict refuses to die down.
While the Indian side had said that the Chinese troops intruded into the Indian border in Sikkim and destroyed bunkers, the PLA accused India of creating issues by halting a road construction in the area. China also explained that India has no right to interfere in what it does within its territory.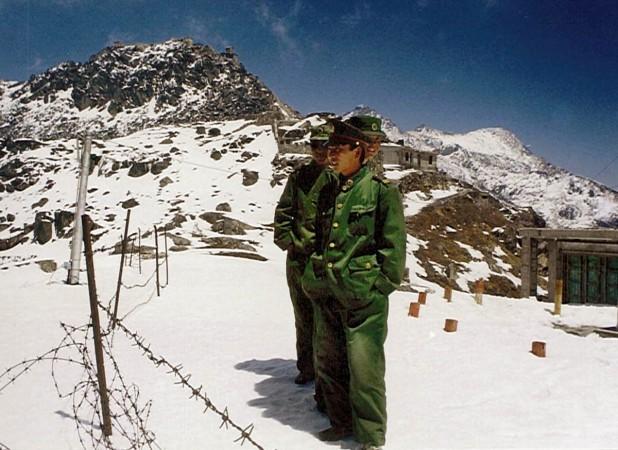 Since the standoff began, the Chinese media has been coming up with over-the-top rhetoric of how China must teach a lesson to India this time and that India should learn to "respect international borders."
It has also raked up the Kashmir issue and said that the country's troops could enter Jammu and Kashmir on behalf of Pakistan like India did in the Doklam region. An editorial in the Global Times also raised the Sikkim independence spectre and said that China may support Sikkim's appeal for independence.