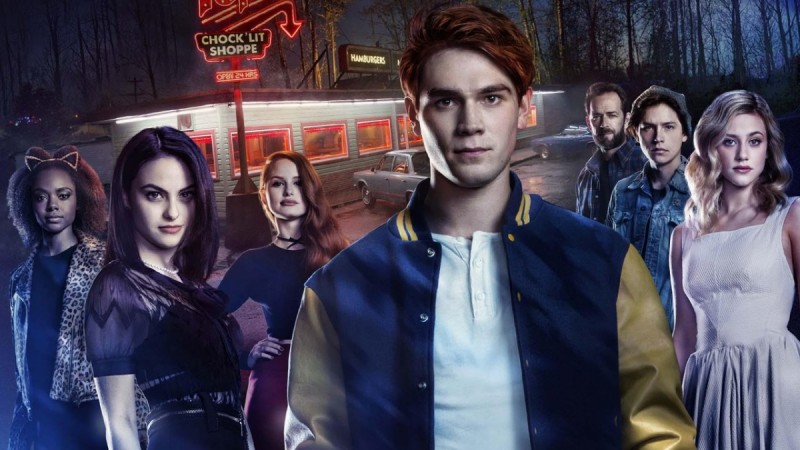 CW's much-anticipated teen drama series Riverdale got off to a flying start. Now, fans can't wait to be let in on Jughead's secret and to know what trouble is in store for Archie. However, Riverdale has gone on shorta break, and the fans have to wait a little longer to catch episode 8 titled The Outsiders.
Also read: Archie Comics-based TV series Riverdale to return for a second season on CW
The show will return to CW on March 30. The episode will focus on the southside serpents. Jughead will be worried about his friends' reactions to him being the son of a serpent.
The trailer of the forthcoming episode shows Hermione (Marisol Nichols) telling her daughter, Veronica (Camila Mendes), about the old feud between the Cooper family and the Blossom family. Penelope (Nathalie Boltt) is curious as to why Polly (Tiera Skovbye) is not living with them, and in response, the Coopers get violent with the Blossoms. F.P. (Skeet Ulrich) is worried about Jughead's future, and the gang finds out about F.P.'s association with the Southside Serpents.
Here's the official synopsis:
As Fred (Luke Perry) and his crew are about to start construction he loses his crew, which could put his livelihood in jeopardy. Wanting to help his dad, Archie (KJ Apa) and his friends pitch in to help but after one of them is attacked, the gang comes up with a plan that lands them in Southside Serpent territory. With Jughead's (Cole Sprouse) secret revealed, he is worried about how his friends will react. Meanwhile, Veronica (Camila Mendes) and Betty (Lili Reinhart) suggest throwing Polly (guest star Tiera Skovbye) a baby shower to make her feel better, but Polly is hesitant knowing how everyone feels.
Riverdale episode 8, Chapter Eight: The Outsiders will be aired on CW at 9 pm EST on March 30.