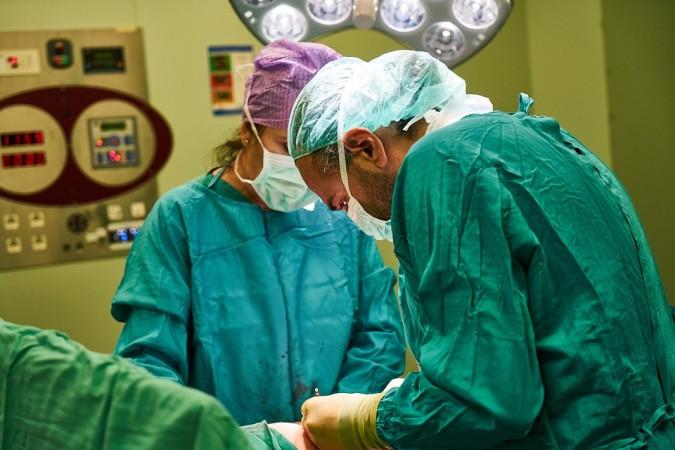 In yet another case of medical negligence, a woman's woman was stitched under the torch light owing to a power outage in the hospital in Bihar.
The incident took place at the Sadar Hospital in Saharsa. However, it is not known as to when the operation was done.
A video of the operation room, where a doctor is seen sewing a woman's right hand while another woman is holding a torch, is being circulated on the social media.
Local news reports have said that the patient needed immediate medical attention, and the doctors decided to carry out the surgery despite a power cut in the hospital.
There is no arrangement for generators at the hospital to cater to such emergency situations, said a Hindi news outlet. Meanwhile, the hospital authorities have not issued any statement in this regard.
Initial reports had said that the woman was being operated on but Bihar Health Minister Mangal Pandey later clarified that she was not undergoing any surgery. He has also sought a detailed report of the incident.
Patient was injured & given stitches in dressing room, no operation was conducted. Have asked Civil surgeon about the incident&have sought a detailed report. Incidents like these shouldn't happen:Bihar Health Minister on a woman treated in torch light at Sadar Hospital in Saharsa pic.twitter.com/7x7SuizGQH

— ANI (@ANI) March 19, 2018
Here's a video of the incident:
However, this is not the first time that such cases of medical negligence and apathy of doctors have hit the headlines.
In February, a plastic surgeon at an eminent government hospital in Andhra Pradesh had operated on a patient's nose under the torchlight of a cell phone after the lights over the operating table went out.
Hospitals in India, not only face frequent power cuts but also lack basic amenities like a pillow, oxygen tanks and even ambulances.
In another incident, that took place in March, the hospital staff of Jhansi Maharani Laxmi Bai Medical College used the amputated leg of an accident victim as a pillow to prop him up. The staff used the victim's amputated leg as headrest owing to lack of pillows in the hospital.
#UttarPradesh: Attendants of a patient allege that staff at Maharani Laxmi Bai Medical College, Jhansi used his severed leg as a pillow for him after he was admitted there upon meeting with an accident, College Principal says 'We've set up committee to probe & will take action'. pic.twitter.com/lJFJ3SCjWf

— ANI UP (@ANINewsUP) March 10, 2018
In the same month, a 37-year-old woman died while her husband was taking her to a hospital on a handcart in Uttar Pradesh's Mainpuri after a hospital allegedly denied to send an ambulance. Not only did he ferry his wife to the hospital on the handcart, he also brought back her dead body to their village on the same cart, after he was refused the service of a hearse.