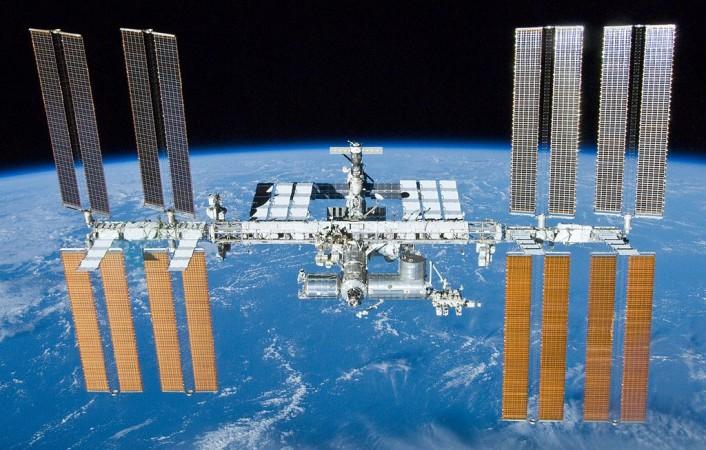 It was reported earlier that there was a leak on a Russian spacecraft docked to the International Space Station, which was then quickly fixed using some glue and epoxy. Following the incident, Russia had launched an investigation and made a statement wherein they mentioned sabotage.
The chief of Russia's space agency, Dmitry Rogozin, had said the leak could have been deliberately caused with a drill. The report had added that the hole could have been drilled either on Earth before launch or after the craft docked with the lab in space.
Now, the current mission leader aboard the space lab has spoken about the matter and he has completely dismissed the notion that he or one of his crewmembers might have caused the air leak deliberately.
NASA astronaut and the commander of Expedition 56, Drew Feustel has said, during a space-to-ground interview with ABC News, that he is sure that his crew was not involved in this entire mishap. Feustel said that it's a "shame" that people are wasting their time thinking that the crew had something to do with it and it's "embarrassing," reported Florida Today.
The Expedition 56 chief also urged the ISS managers on the ground to find out what exactly took place, as "the implications are enormous to the whole space program." He also congratulated and praised the crew for tackling the situation. He said that the crew worked together as a team to ensure their own safety and keep the spacecraft and the mission safe.
One of the crew members, Sergey Prokopyev had shared a video on Twitter, where he showed the small sealed hole on Russian Soyuz spacecraft's wall. "As you can see, everything is calm on board; we are living in peace and friendship as always," said the astronaut in the video, who is currently on his first space mission.
The astronauts aboard the ISS had found the hole in the upper "orbital module" of the Soyuz spacecraft, which had landed at the ISS in June this year. It scheduled to take off from the space lab in December. It will carry Russian cosmonaut Sergey Prokopyev, NASA astronaut Serena Auñón-Chancellor and European Space Agency astronaut Alexander Gerst back to Earth.
According to the NASA officials, the hole wouldn't cause any problem while returning to the ground.
Since 2011 Soyuz spacecraft have been the only rides for the ISS crewmembers to travel to and from the orbit after NASA stopped the operations of its space shuttle fleet. However, now many private American space companies are trying to develop rides for the space missions of NASA astronauts; so that they don't have to rely on Russia anymore.
SpaceX and Boeing are the frontrunners in the game, as both companies' space vehicles are ready to go on test flights next year.