National Bank for Agriculture and Rural Development (NABARD) Jammu, in its initiative of identifying unique products of Jammu and Kashmir and Ladakh in consultation with various stakeholders including Development Departments, has sanctioned a project for Geographical Indications (GI) registration of nine products of both the UTs for further submission to Human Welfare Association, Varanasi.
Pertinently, Geographical Indications (GI) is a form of Intellectual Property right that identifies goods originating from a specific geographical location and having distinct nature, quality, and characteristics linked to that location.
NABARD provides end-to-end support to facilitate pre-registration as well as post-registration activities for Geographical Indications. Realizing the huge potential of handloom, handicrafts, and agricultural products in the UTs of J&K and Ladakh.
The products which have obtained GI tagging included Basohli Paintings (Kathua), Basholi Pashmina Woolen Products (Kathua), Chikri Wood Craft (Rajouri), Bhaderwah Rajma (Doda), Mushkbudji Rice (Anantnag), Kaladi (Udhampur), Sulai Honey (Ramban), Anardana (Ramban), Ladakh Wood Carving (Ladakh).
The GI applications of all these products have been filed at GI registry, Chennai. The Consultative Group Meeting (CGM) of all these products has already been successfully held on 09.12.2022 at Jammu University Campus and the products are in the final stage of grant of GI Tag. The final GI Tag is thus expected soon.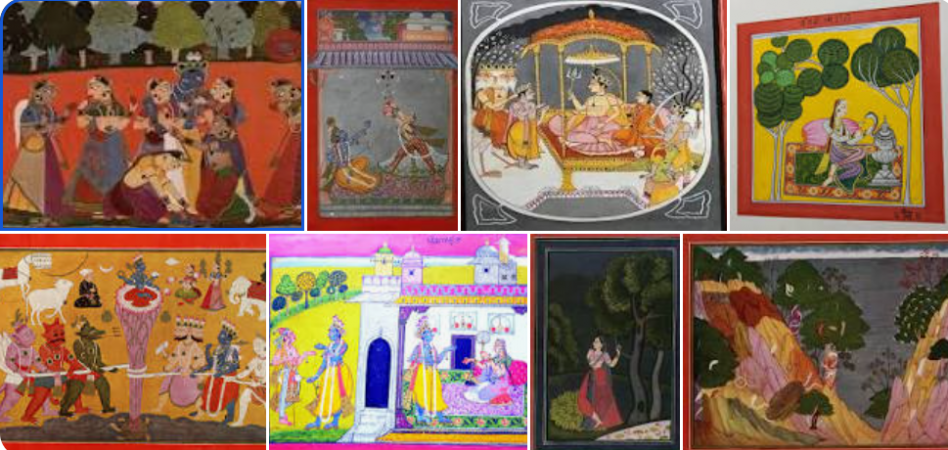 Importance of GI Tag
GI Tag grants legal protection to the original producers within the original geographical area with recognition, prevents unauthorized use of registered Geographical Indication goods by third parties, boosts exports and promotes the brand at the international level, and promotes economic prosperity of producers and related stakeholders including contribution in GDP of the country.
Only an authorized user has the exclusive right to use the Geographical Indication in relation to goods in respect of which it is registered. Due to this, no person can copy it from beyond the geographical area and it, therefore, prevents misuse of the original product.
GIs can play an important role in rural development, empowering communities, acting as product differentiators, supporting the brand building, generating local employment, encouraging tourism, preserving traditional knowledge & traditional cultural expressions, and conserving biodiversity.
NABARD is playing a much more important role in the GI registration process and Post GI initiatives including marketing linkages, branding, and promotion. It is the first recognized organization in the country, which has adopted a specific GI policy and schemes for GIs. All over India, NABARD has supported the filing of GI applications of 147 products, of which 24 have secured GI certification to date.
Seven crafts are already GI-certified, and five are in the pipeline
Seven major crafts from Kashmir namely Kani Shawl, Pashmina, Sozni, Paper-Machie, Walnut Wood Carving, Khatamband, and Hand Knotted Carpets have already been GI certified.
Besides, the process of GI registration of five more crafts viz., Kashmir Namda, Wagguv, Shikara, Gabba, and Kashmir Willow Bat is already under process and the dossier for GI certification of all these crafts has been submitted with the GI authorities in Chennai last month.
The Department of Handloom & Handcrafts for the last two years has been continuously upgrading the testing and labeling facilities for GI certification of different crafts and because of the aggressive promotion of GI certification of different crafts by the Department, a huge number of manufacturers and exporters are approaching the department for testing and labeling of the GI certified products.