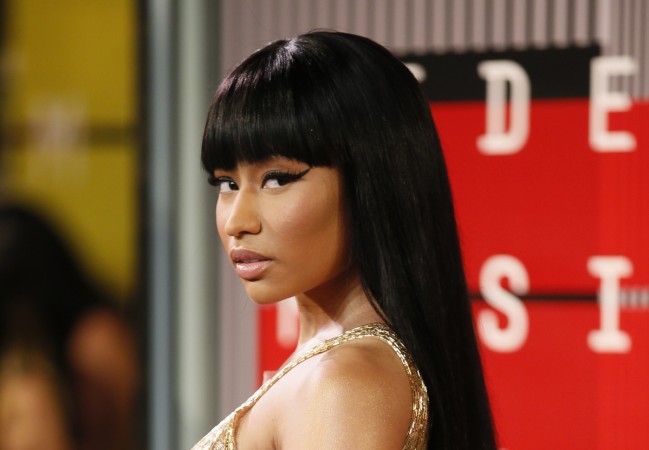 Nicki Minaj caused quite a stir when she appeared at Paris Fashion Week with one boob fully exposed. And on Sunday, she finally revealed the inspiration behind her look.
Click here to check out the image.
Also read: The Walking Dead Season 7 episode 13 spoilers: Negan's men to cause more trouble and the old Carol returns
Taking to Instagram, Minaj credited Pablo Picasso for her look and uploaded a picture of Picasso's painting Femme à l'éventail, which shows a woman with her bare breast.
Initially, it was believed that Minaj was channelling Lil' Kim, who rocked a similar look back in 1999. Lil' Kim reportedly saw the Anaconda singer's racy look and is "glad she can inspire non-original girls," a source told HollywoodLife. "Kim was rocking the one breast out look decades ago. And damn, Nicki stealing that? Kim was the first diva to rock the big colorful wigs back in the 90's. She was one of the first females who was went hard on the mic, being crazy sexually explicit and talking about shit in her rhymes you'd only hear or see in a porn. Nicki stole that too."
Minaj is currently involved in a feud with Remy Ma, who released two diss tracks against the singer. A few days back Remy also posted online personal photos of her adversary. Remy shared with her followers a photograph, which has now been deleted, that shows Minaj on all fours wearing just her bra and a g-string.