American singer Nick Jonas is getting serious about actress Priyanka Chopra and this left his ex-girlfriend Delta Goodrem, who was planning to confess about her renewed feelings to the singer, devastated, if reports are anything to go by.
Priyanka and Nick's dating rumours started doing the rounds in May and now, speculations are rife that the singer is falling hard for PeeCee and is even thinking of marriage plans. But Delta is left devastated and heartbroken with these reports.
According to Women's Day magazine, Delta wanted to confess to Nick about her renewed feelings when he arrived in Australia to meet his brother Joe Jonas. But her hopes were crushed when Nick confessed that he is serious about Priyanka.
"Delta was left heartbroken. She feels she can't compete with a hottie from Hollywood, whose best friends are royals," the magazine quoted an insider as saying.
According to the magazine, Delta has been spending "loads of time" with Joe and Nick during the shooting of the reality show The Voice Australia. The two also kept in touch when he returned to Los Angeles and this gave hope that Delta and Nick might reunite.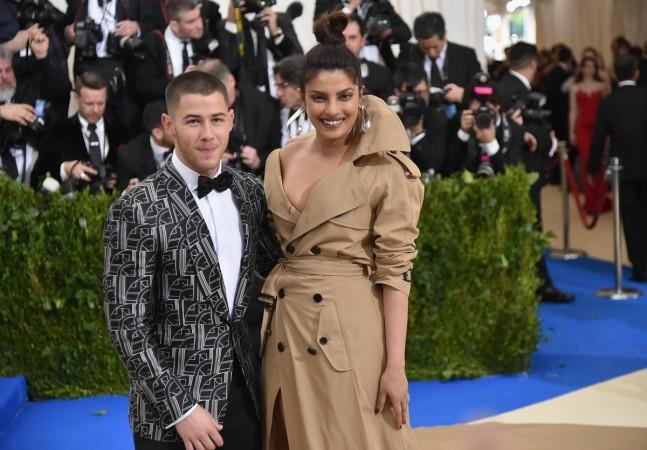 However, Nick and Priyanka's dating rumours surfaced online.
Nick and Delta dated in 2012 for a brief period of time and things even got serious between the two. "I'm really lucky to have such a wonderful person in my life. I'm in a really happy place right now. I feel very blessed," she told the Herald Sun during their relationship.
Meanwhile, Nick is now talking about getting married to Priyanka, HollywoodLife reported.
"Nick is falling hard for Priyanka, and he is very interested in making things serious really soon. All Nick really wants now that he has a career in something he loves, is to have a beautiful wife and a couple children to boot. He doesn't want to be a serial dater, and he hopes what he as with Priyanka turns into something very important in his life and he hopes that she is the one," a source close to the singer told HollywoodLife.