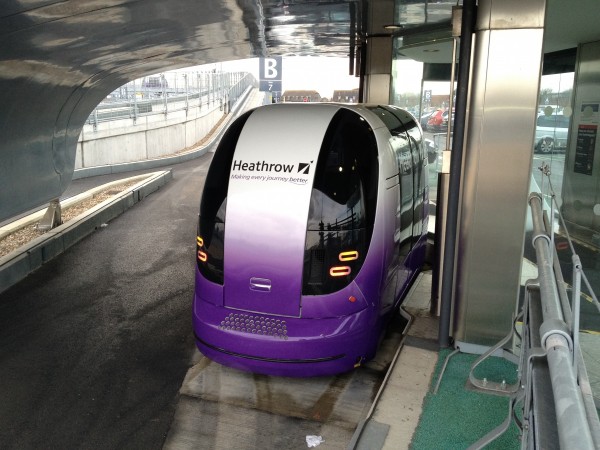 India's first pod taxi project received the green signal when the government on Sunday decided to execute the project under National Highway Authority of India (NHAI). So far four global firms have qualified in the initial round of bidding.
"We are going to implement the Rs 800-crore project under NHAI. I had a meeting with Urban Development Minister Venkaiah Naidu and it was finally decided that we can execute it under the NHAI Act. Previously, it was being explored whether to do it under the Tramways Act or the NHAI Act," Nitin Gadkari, Road Transport and Highway Minister was quoted as saying by the Press Trust of India.
The project will cost about Rs 800 crore for a 12.3 km-stretch between the Delhi-Haryana border to Badshahpur and Sohna Road. According to Gadkari, four initial tenders have been received and the government will start inviting financial bids for the project.
"Four global companies - one from London which has done work in this regard at the Heathrow airport, one from the UAE, one from the U.S. and one from Poland have qualified in initial technical bids. Once the road transport and highways ministry approves it, we will float financial bids," an official was quoted as saying by the agency.
The one-of-its-kind project is also called Personal Rapid Transit (PRT) or Metrino. The PRT is a podcar, is a public transport mode featuring small automated vehicles, which operate on a network of specially built ropeways. Passengers could soon travel in "driverless" pods, which would be suspended on a ropeway.