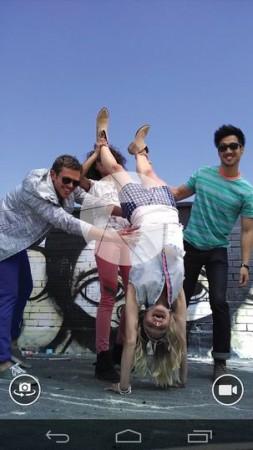 Motorola has released a new software update to the Moto series smartphones, bringing in an enhanced experience to the users.
The new firmware rolled out to the Motorola Camera app enables users to take remote snaps from Moto smartphones via smartwatch Moto 360. It also brings in some bug fixes and performance-enhancing tweaks.
[Note: Users can download and install the updated Motorola Camera app at Google Play store, HERE]
Once installed, users need to open the Motorola Camera app, and a notification will then pop up on the Moto 360 smartwatch with the shutter button option. On pressing the button, the phone will begin a short countdown and take a photo, and will then it shoot the image to the smartwatch for a pre-view. If the image is not up to the mark, you can take the snap again.
This value-added feature has simplified the tedious group photo session, wherein earlier the user had to turn on the timer and run back to a designated place to get a photo. Now, they can just launch the camera on their smartwatch and take snaps at will.
A similar software update has been made available to other Android smartwatches Samsung Gear Live and LG G Watch as well.
[Note: Since the new firmware is released in phases, it will take some time to reach all regions. Motorola phones expected to get update include- Moto X (1st and 2nd Gen), Moto G (1st & 2nd Gen.) and Moto E]