British Indian novelist Salman Rushdie's most iconic work, "Midnight's Children" is being adapted for a Netflix series. The book has already had many adaptations already. The writer has stated that he would be interested in a Broadway musical on it too if someone is keen to make it.
The announcement that Netflix has selected the novel about the amazing aftermath of India's Partition into two countries, to make into a series, prompted thoughts on the feature film that Rushdie's filmmaker friend Deepa Mehta had made from the novel in 2013.
So why another screen version of "Midnight's Children"?
Rushdie said: "'Midnight's Children' has had many incarnations. First a novel, then a Royal Shakespeare Company's stage play, a BBC radio serial and a film. If anyone wants to make it into a Broadway musical, I would be interested in that too! A life in one medium, one art form, does not preclude a new life in another."
Asked about Mehta's thoughts on a new avatar for a book she had so diligently filmed, Rushdie said: "I discussed the Netflix project with Deepa Mehta before the announcement and she was excited, and 100 percent supportive."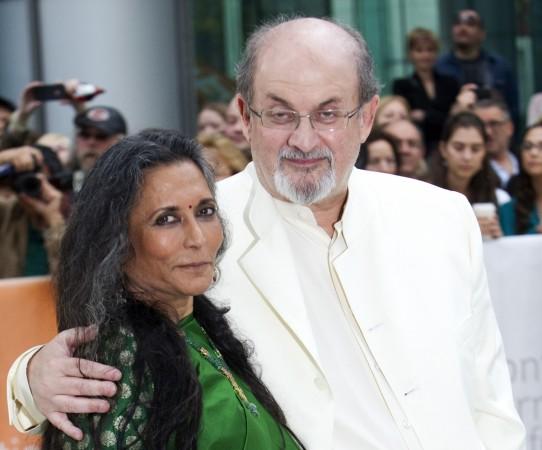 For many years, "Midnight's Children" was considered unfilmable. But Rushdie disagrees.
Nothing is unfilmable. Good films have been made of 'Anna Karenina', 'Ulysses', 'The Tin Drum', even (Marcel) Proust. It's just a question of finding the way, and that's what we tried to do. There's no magic trick. Just hard work.
Midnight Children follows the life of a protagonist who is born at the stroke of midnight on August 15, 1947. Saleem Sinai's life in the early years of independent India following the country's freedom from the British Raj is the focus of the story.
Sinai possesses unexplainable telepathic powers and discovers that the course his life takes is mirrored on a larger scale in the nation. He soon discovers that all those born between midnight and 1 am on the same night as he was, possess the similar powers.
The novel, which was Salman Rushdie's second novel, has won the author multiple accolades, including the Booker prize, the Bookers of Booker prize, and the best all-time prize, the latter more than once.
Netflix, which has produced some iconic shows like House of Cards, Narcos, Stranger Things and The Crown, is expected to do a stellar job at adapting one of Rushdie's most memorable works.
[With inputs from IANS]