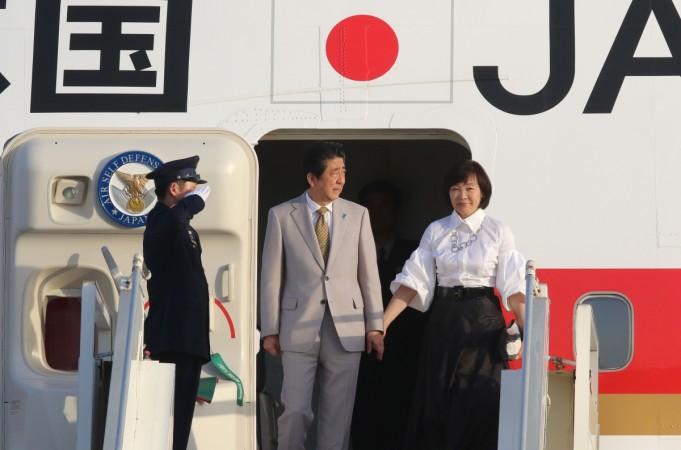 The Israeli prime minister Benjamin Netanyahu's star chef courted controversy after he served desserts inside a shoe for Japanese prime minister Shinzo Abe during the latter's two-day visit to Israel. The chef's gaffe received flak from all quarters including Israeli foreign officials and the Japanese diplomats.
Abe was accompanied by his wife Akie Abe for a festive meal prepared by prime minister's chef Moshe Sergey at Netanyahu's residence on May 2. Although the world leaders and their wives exchanged pleasantries and enjoyed the meal, the faux pas happened when the chef brought out the dessert inside a shiny shoe. The shoe contained an assortment of dark chocolates, the Jerusalem Post reported.
The gaffe followed a considerable amount of uproar among the Japanese diplomats as well as the Israeli foreign officials. Sergey's publicist, however, clarified the incident and said that the shoe was just a metal sculpture and not a real one, the Israeli daily reported.
According to another local newspaper Yedioth Ahronoth, an Israeli diplomat slammed the chef's decision to bring dessert inside the shoe by calling it "insensitive" and "extremely stupid." The Japanese diplomats also joined in and said that it was highly disrespectful and "not funny."
"No culture puts shoes on the table. What precisely was this illustrious chef Segev thinking? If this is meant to be humor, we do not find it funny. I can tell you that we are offended for our prime minister," the diplomat was quoted as saying by Yedioth Ahronoth.
The star chef also faced the heat of social media as many users condemned the act. "The nation will never forget this, Sergey. I truly loved you. You should be ashamed," an Instagram user was quoted as saying by the Jerusalem Post.
Sergey is an award-winning chef, restaurateur, author, and a celebrity chef. He has been the star chef for the Israeli prime minister and also the head chef for El Al Airlines, the Jerusalem Post reported.