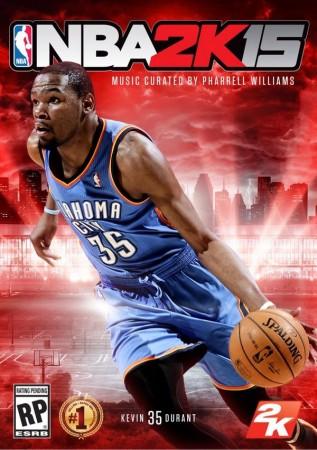 2K Games has finally cleared the decks by normalizing online services for NBA 2K15. The recently released basketball simulation title was reeling with various issues rendering many parts of the game unplayable.
Online services for PC, PlayStation 3, PlayStation 4, Xbox 360 and Xbox One have been restored, according to the official Game Status.
#NBA2K15 online stability has normalized. Thank you for your patience #2KNation

— NBA 2K 2K15 (@NBA2K) October 11, 2014
However, many fans commented saying that they still cannot go online.
Yao Ming and T-Mac Confirmed?
YouTuber STG, has posted a video, revealing that Yao Ming and Tracy McGrady will be playable in NBA 2K15. He found the names on an auction house. Another athlete who will be in the game is Jalen Rose.
A Look at Servers, My Park, My Team and Pre-order Issues
PC, PlayStation 4, Xbox One users claimed that many aspects of NBA 2K15 like My Park, My Team and pre-order bonus were not playable.
PlayStation 4 users claimed that they were experiencing an error code (players trying to access Jordan Rec Center mode were getting CE-34878-0 errors). Similar issues were being experienced by Xbox One users, Attack of the Fanboy reported. PC users are facing issues where they are booted back to the desktop.
Many gamers took to the social media and forums to show their disappointment in the online connectivity and stability issues. Some even complained that these issues were erasing VC currency from their accounts. This currency can be used for micro-transactions in real world cash, which is more troubling.
Other issues during the launch included horrific face scans. Some have also complained of the long waiting time and repeated submissions.
NBA 2K15 in 4K
A Redditor, negroiso has posted a link that shows pictures in 4K resolution.
Review Roundup
Below are some of the reviews for NBA 2K15 from different gaming websites:
Gameranx - 8.5/10
"When the ball is in your hands, NBA 2K15 feels great. You're far less likely these days to dribble out of bounds on accident, certainly, and shooting is made easier with a new shot meter... But the main thing is that simply moving around the court feels significantly more pleasant now."
We Got this Covered - 4/5
"NBA 2K15 shows that Visual Concepts is continually hungry to improve the series and display their infectious passion for the NBA. Outstanding gameplay, better-than-ever presentation, and a variety of improved and seriously time-sinking modes make this their best effort yet."
GameTrailers - 8.7/10
"NBA 2K15 has an awe-inspiring amount of customization that makes the game accessible for new players, and finely tuned for veterans. Each mode has addressed and improved upon criticisms from previous years and despite a slight misstep on defense, offense has never felt better."
IGN - 7.8/10
"NBA 2K15 feels like a new-gen experience that 2K isn't quite ready for. It's an absolutely beautiful game to look at, and its controls are as tight as they've ever been. Some features are vastly improved from last year, and fortunately most of those continue to work when the servers don't. It's a shame that the best game modes won't always be accessible, because this could've been an amazing basketball game."
GameSpot - 9/10
"NBA 2K15 is more intricate than previous games in the series, and because of that, the learning curve is steeper. Defense requires your undivided attention...NBA 2K15 isn't as drastic a visual update as last year's next-generation debut."
NBA 2K15 was released on 7 October 2014.