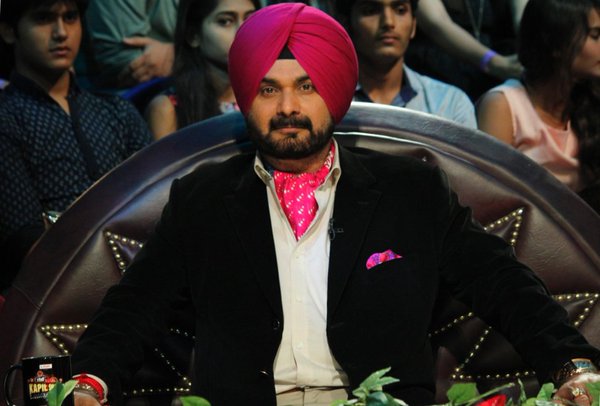 Cricketer-turned-politician Navjot Singh Sidhu on Thursday launched a new political party called the Awaaz-e-Punjab, with which he aims to contest the Punjab Assembly elections that will take place in 2017. He also explained, in an address to mediapersons after the launch, why he did not join the Aam Aadmi Party (AAP), as was speculated.
Sidhu, since his exit from the BJP, was rumoured to join either the AAP or the Congress. However, he surprised everyone when his wife Navjot Kaur Sidhu, who is a member of the current Punjab Assembly, announced on her Facebook page that her husband would start a new party with Indian hockey stalwart Pargat Singh.
Speaking after the launch of the party, Sidhu said: "Awaaz-e-Punjab is the resurrection and redemption of Punjab, which is in dire straits. Government should be for the people but in Punjab it is all about one family." This was a swipe at the Badals of the Shiromani Akali Dal, whose patriarch Sukhbir Singh Badal ruled the state in coalition with the BJP for quite some time.
Sidhu also said: "Log kehte hain 'kaale Badal chhat ke suraj nikalkna chahiye' [People say the dark clouds should dissipate and the sun should come out." It was a pun on the surname Badal, which also means clouds in Hindi.
Sidhu also went on to detail why he did not end up being a part of the AAP, despite rumours suggesting he was being courted by Arvind Kejriwal to be its chief ministerial face in Punjab. "Kejriwal told me: 'Don't fight the elections. Ask your wife to contest, [and] we will make her a minister.' I said 'Sat shri Akal [Goodbye]'," he said.
Sidhu went on to add: "There is a tradition in India that good people are kept [by political parties] as decoration pieces and used only for campaigning." He also said Kejriwal only wanted "Yes-men".
Watch what Sidhu told reporters: