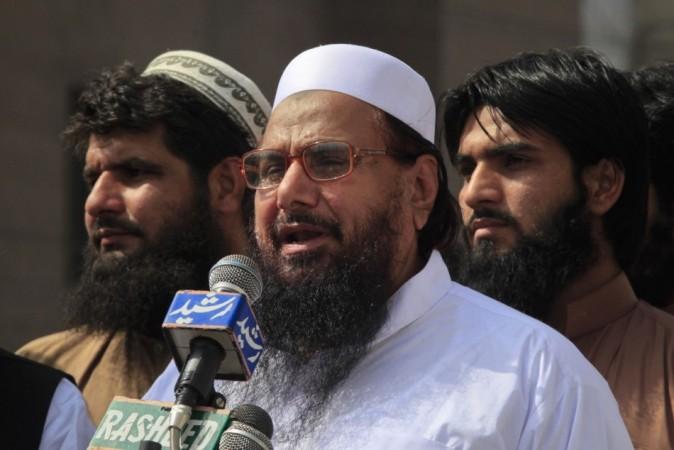 Jamaat-ud-Dawa (JuD) Chief and mastermind of the 2008 Mumbai terror attack Hafiz Saeed on Friday warned India that Pakistan would give a "befitting response" to the surgical strikes carried out by the Indian Army across the Line of Control (LoC) that killed two Pakistan soldiers and 38 terrorists.
"Now it is Pakistan's turn to give a befitting response to India. Narendra Modi will now know what is meant by surgical strikes," Saeed said in a public address at Faisalabad on Friday.
He added that Pakistan would "show India what surgical strikes are" and the United States "will not be able to help you." Saeed urged Pakistan Prime Minister Nawaz Sharif to allow the Pakistan Army to carry out strikes against India.
Saeed claimed that the Kashmiri mujahideen had attacked the Army Brigade Headquarters in the Uri district of Jammu and Kashmir claiming the lives of around 177 Indian Army soldiers and injuring several others.
"While India claims only 20 soldiers died, they are hiding from the media that as many as 177 Indian armymen, including colonels and majors, were killed and many others injured. They were shown only a glimpse of our revenge...India has owned up to crossing the LoC. You will get the deserved response soon," he claimed in the address.
Saeed also said that the surgical strikes by the Indian Army was a "psy-op drama" by National Security Advisor Ajit Doval, according to local media reports.
"The world was silent when Kashmiris were being killed. The US and others woke up only when the Kashmiri mujahideen responded in Uri," said Saeed, referring to the violence in Kashmir since the killing of Hizbul Mujahideen militant Burhan Wani in an encounter on July 8.