Samsung has been long rumoured to introduce a foldable smartphone sometime in the future. Although the company is yet to confirm what the device will eventually be called, the rumour mill has been referring to it as the Galaxy X.
All the speculation around fabled foldable smartphone got heated up recently after an unannounced Samsung phone with the model number SM-G888N0 was listed on the company's support site. Samsung enthusiasts immediately linked it to the Galaxy X as the model number didn't correspond to any other device in the company's line-up.
However, it has now been revealed that the model number SM-G888N0 is not related to Samsung's upcoming foldable smartphone. Instead, it's actually a rugged new phone that the company has created for train professionals in South Korea.
Samsung issued a press release a few days ago in which it talked about the deployment of the world's first LTE-R network for trains in its home country. The company also revealed that the SM-G888N0 rugged phone was actually one of the devices that support the new LTE-R next-generation communications technology.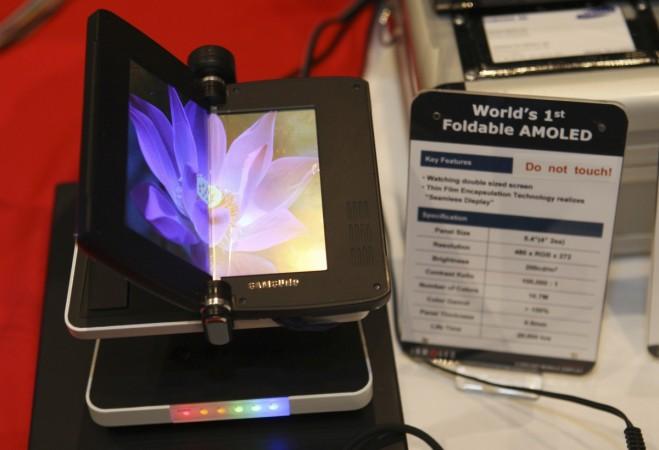 The baffling SM-G888N0 model number first popped up at the Bluetooth SIG for the corresponding device's certification, leading many to believe that its launch is around the corner. The device was also spotted at South Korea's National Radio Research Agency, triggering rumours of an impending launch in the country.
A firmware for the SM-G888N0 was also spotted later on, further boosting the growing speculation that Samsung was indeed working on an entirely new device.
However, with the latest revelation that SM-G888N0 isn't the device we all thought it could be, the mystery around Samsung's foldable smartphone deepens even more.
According to reports earlier this month, the so-called Galaxy X could feature a front-panel having 1.0R curvature, meaning the device's screen will be able to fold inward like a paper.
Ko Dong-jin, the president of Samsung's IM Division, said during a recent interaction with Business Korea that the company had plans to debut the flagship phone with a bendable feature in 2018.
"Samsung has applied for a number of technology patents for foldable smartphones in order to pre-empt the foldable display market," an industry official told the publication. "But as the product is not officially released, it will be vital to the success of the product how much related technology is applied."