Swiggy got itself into a major controversy when some of its users discovered, to their surprise, extra charges on the bills. Taking to social media, specifically the microblogging platform X, many users accused the food delivery giant of rounding up order amounts to the nearest whole number, resulting in customers paying an extra Rs 3 on their orders. The accusations gained traction when X user Kingslyj pointed out that all of his recent Swiggy transactions featured rounded total amounts, even when the taxes applied were not in whole figures.
Deepak Shenoy, the founder of Capital Mind, a financial blog, expressed his concern after checking his previous bills on Swiggy orders. Shenoy shared, "Holy moly. This is actual fraud, and I found that @Swiggy is doing this even for me! Here's my last order, and it adds up to 255.60. But they charge 259? This stinks. It can't be some random error; it seems to be on purpose to add ₹3 extra. What's going on?"
However, later, Shenoy suggested that there could have been a display error on Swiggy's end, possibly retracting his earlier accusation. But this wasn't nearly enough to calm several netizens, who claimed they also found discrepancies in their order amounts.

Shenoy's post regarding the issue garnered significant attention, with over 5 lakh views and more than 2,000 likes. Many users commented on the post, sharing their experiences of noticing changes in the total amounts charged for their orders.
One user, @kingslyj, highlighted that all his Swiggy transactions had rounded whole figure amounts, while other card transactions still displayed paisa amounts. He stated, "Dug a bit and discovered @Swiggy used to charge the exact amount to the paisa once upon a time but has since started salami slicing."
In a follow-up tweet, he shared a screenshot of the order value and additional charges imposed by the platform, revealing discrepancies. "And it's not Swiggy just stealing a few extra paisa per order. Eg. 626.57+35.24+2.00+28.00-52.99+33.09 = 671.91 Instead of adding 9 paisa to round up to the whole rupee, @Swiggy charges Rs.3.09 extra instead. Absolutely no justification for this," he added.
Separately, Ankur on X decoded the issue and explained that the "Rs 3 issue on everyone's invoice is because they are showing Platform Fee discount separately (Rs 5 reduced to Rs 2) and then it's getting added to the promo code discount as well (Rs 80 promo code shows Rs 83)."
He concluded saying: "They are not charging extra!"
RESOLVED!!

?All this Swiggy pricing issue is because of an incompetent PM and design team.

Rs 3 issue on everyone's invoice is because they are showing Platform Fee discount separately (Rs 5 reduced to Rs 2) and then it's getting added to the promo code discount as well (Rs… pic.twitter.com/q5MVBxvRWC

— Ankur (@credofly) September 21, 2023
International Business Times, too, verified the user claims and found discrepancies in the total amount. This seemed like a pattern on all orders were Platform Fee was charged Rs 2 instead of Rs 5.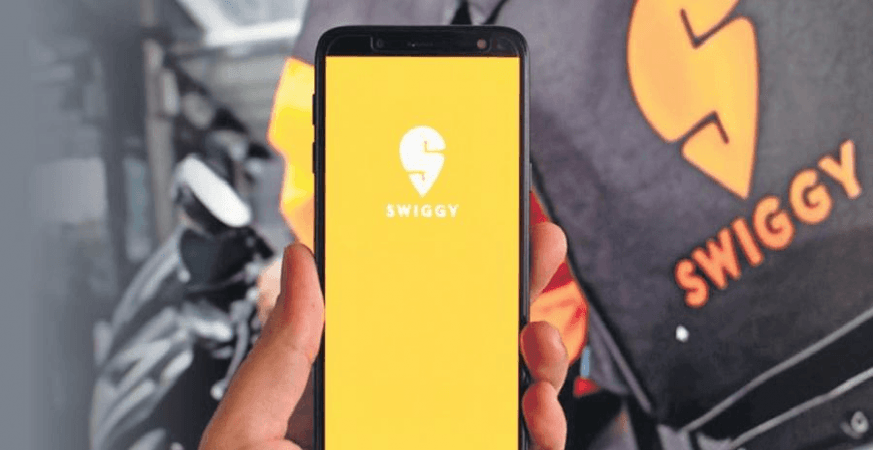 The issue has raised concerns about the cumulative effect of such rounding-up practices, even if it's just a few paisa per order. "At Swiggy's scale, even 10 paisa per order would add up crores of rupees per year. And this amount is being tacked on AFTER tax. So how are they accounting for crores of extra income they are literally stealing without providing any service to or even informing customers?" Shenoy questioned.
Customers also shared their experiences with Swiggy's customer care, where discrepancies in discount amounts were addressed. One user reported, "This is definitely happening; I checked my last order, and it was a difference of 3 rs, and when I spoke to customer care within minutes, they changed the discount amount. Also, they offered to refund 3 rs, by the way."
Another user pointed out that the platform fee displayed was ₹2 instead of ₹5, suggesting that such discrepancies were a form of fraud.
Swiggy issues clarification
Swiggy, in response to the allegations, shared a clarification on the issue. They explained that some users may notice incorrect discount amounts in their order history page, but they emphasized that customers had actually paid as per the prescribed discount amount during the checkout process. Swiggy attributed the discrepancy between order history and actual paid value to a tech bug that their teams had subsequently fixed.
The controversy highlights the importance of transparency in digital transactions and the need for platforms to address user concerns promptly.