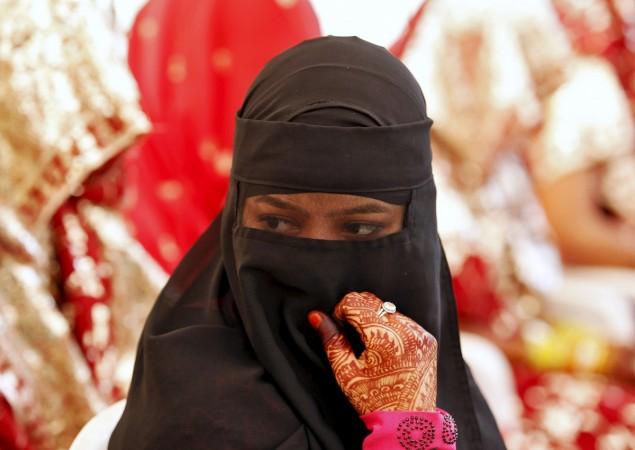 A Muslim women's group has demanded that all Shariah courts be banned after the All India Muslim Personal Law Board (AIMPLB) just a couple of weeks ago defended triple talaq. The Board said it was better to divorce a woman than kill her and that men are better at controlling emotions.
The Muslim Women's Quest for Equality filed an affidavit recently in the Supreme Court against triple talaq and the Board's stand on the matter.
The NGO has demanded that organisations such as the AIMPLB and the Bhartiya Muslim Mahila Andolan (BMMA) be abolished to save India and Indian Muslims from the clamp of fundamentalists, whose views are similar to those of Hafiz Saeed and his organisation.
"Some people and NGOs are misusing the freedom given by the constitution. They want to keep Muslim education in Muslim extremist's hands, entirely free from the government control," the affidavit said.
Due to the presence of such organisations, Muslims always face a dilemma whether religion is above the country. They never preach in favour of the nation or motherland. They always create Islamophobia in the minds of the people, Farha Faiz, an advocate fighting for gender equality among Muslims, said in the affidavit.
She pointed out that the Dar-ul-Uloom Deoband never takes direct financial assistance from its own government, while it accepts millions of rupees from all over the world.
The apex court had given the Muslim board four weeks time to file its response against triple talaq, according to local media reports.
The AIMPLB had said that "Shariah grants the right to divorce because men have greater power of decision making. They are more likely to control emotions and not take a hasty decision."
There should be a complete change in the madrassa education system and a Muslim university under government supervision is the urgent need to impart religious as well as worldly education to the Muslims, Faiz said.
Faiz also added that vote bank politics, particularly by the Congress, is the reason behind the plight of the Muslims and why they were never allowed to integrate.