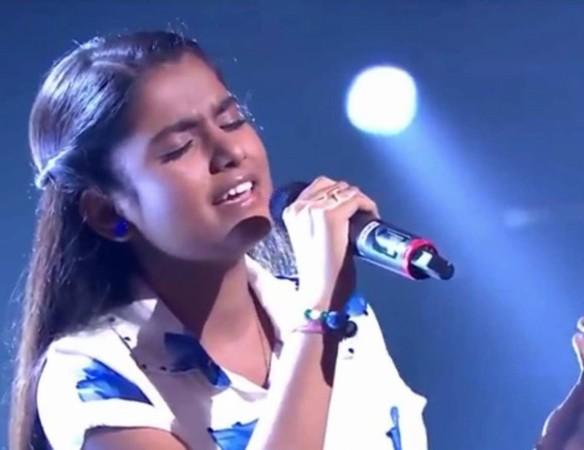 A group of 46 Muslim clerics from Assam have reportedly issued a fatwa against a 16-year-old singer named Nahid Afrin, warning her against performing at a March 25 function, which was labelled by them as being "against the Sharia". Sharia is the religious law whose various interpretations, ranging from strict to lenient, are followed by Muslims across the world.
Also read: Muslim girl Suhana Syed trolled online for singing Hindu devotional song on Sa Re Ga Ma Pa Kannada
Nahid, a resident of the Biswanath Chariali city in the Biswanath district of Assam, was the first runner-up in the 2015 edition of Indian Idol Junior. The Standard 10 student, along with her parents, has approached the police after the fatwa was issued against her.
The fatwa may have come because Nahid had performed a song condemning the Islamic State group — also known as Islamic State of Iraq and Syria (ISIS) or the Islamic State of Iraq and the Levant (ISIL). The police are investigating whether this is the case.
The fatwa, which has been printed on leaflets and distributed in several parts of Assam, says that Nahid's scheduled performance at the Udali Sonai Bibi College in Lanka, Assam, on March 25 is against Sharia. It reads: "If anti-Sharia acts like musical nights are held on grounds surrounded by masjids [mosques], idgahs, madrassas and graveyards, our future generations will attract the wrath of Allah."
Nahid, when contacted about the fatwa, said on Tuesday: "My singing is a gift of God. I believe it must be properly utilised. Not doing so is ignoring God." She added on Wednesday: "I was shocked and broken from inside at first, but many Muslim singers gave me inspiration and courage to not quit music. I will never do it."