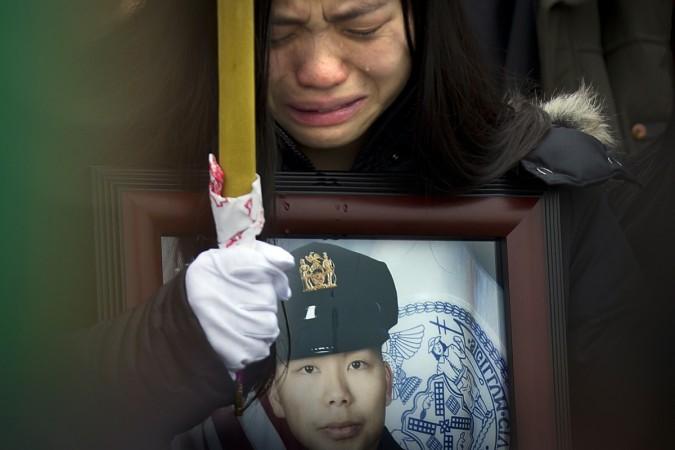 In 2014, a 32-year-old New York Police Department (NYPD) officer, Wenjian Liu, was seriously injured after being shot and hospitalised in a Brooklyn hospital. The doctors had asked his wife Pei "Sanny'' Xia Chen if she wanted to preserve his semen to conceive his child in future.
ALSO READ: NASA's WISE telescope makes new revelations about massive distant comets
She permitted the doctors to do so, a family friend told The Post. Now, two and a half years after Liu's death, she has given birth to a baby girl.
She was admitted to New York-Presbyterian Hospital on Monday and she gave birth to the girl who weighs 6-pound and 13-ounce on Tuesday. The baby has been named Angel by her mother, which is a tribute to her husband.
ALSO READ: Mother refuses to breastfeed "alien" baby born in Bihar, India [VIDEO]
A fellow cop widow Maria Dziergowski revealed that the day Chen was artificially inseminated, she had dreamt of her husband in a white gown handing over a baby to her. "It's a girl, a little angel," Liu told Chen in her dream.
"The baby's adorable, smiling, laughing. She has a lot of hair, a lot of black hair,'' Dziergowski added.
Chen was married to Liu for just three months.