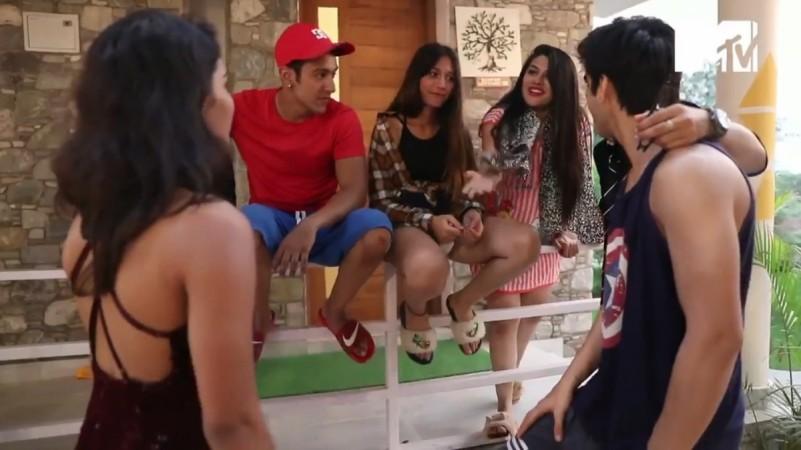 7:51 pm - In the upcoming episode of MTV Splitsvilla 11, Anushka and Samyuktha will again lock horns with each other during the dome session. Samyuktha will be accused of talking ill about Simmba while the former denies. Roshni, on the other hand, asks Samyuktha to back off as Anshuman is already her connection. Anushka continues to shout at Samyuktha which breaks her down in front of Rannvijay and Sunny Leone in the dome session.
7:48 pm - Anushka and Samyuktha are shouting at each other like anything. Anushka is trying to show her dominance while Samyuktha continues to you befitting reply to her. The two girls have rocked the entire villa with their fight.
7:47 pm - Anushka is pissed at Arushi Dutta for not agreeing with other splitsvillans. A big fight broke out at the villa.
7:45 pm - The villa has decided to vote for Samyuktha, says Kabir, but why? Except for Dutta, everybody is convinced that they will vote against Samyuktha. Dutta says she wants Roshni to go.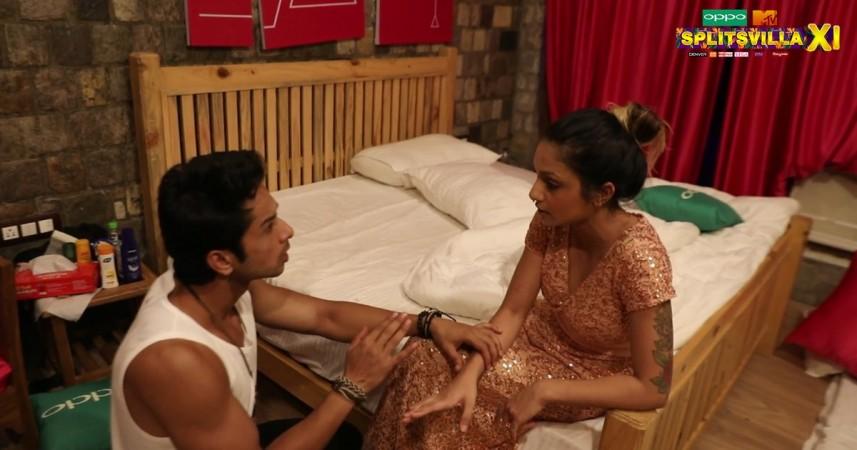 7:39 pm - As Samyuktha left the room crying, she bumped into Shagun who hugged her and calmed her down. Arushi Dutt and Simmba too arrive over there to console Samyuktha. The wild-card entrant argues that she has never spoken badly with any of the boys of the Villa and people are already blaming her for stealing someone's connection.
7:36 pm - While Samyuktha was trying to understand the voting process at the dome session, Anushka interrupted her and talked ill about her. Samyuktha couldn't stand her and left the room crying.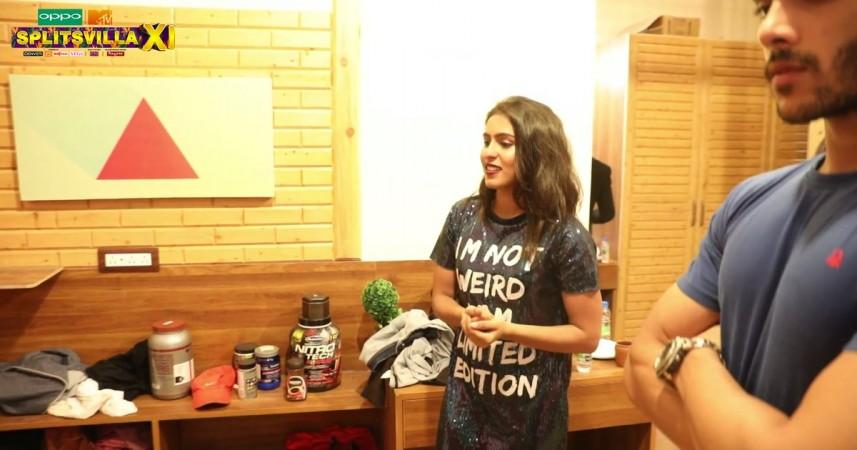 7:32 pm - Shruti and Rohan have won the task while Anshuman and Roshni are disappointed with their performance. As Shruti and Rohan have already been dismissed by the Oracle, Arushi and Fahad have the biggest chance of being an ideal match.
7:31 pm - Rohan and Anshuman are doing a good job at collecting enough pipes onto their sides.
7:29 pm - Now, Anshuman and Roshni and Shruti and Rohan are performing the task.
7:26 pm - Maera teases Simmba with a written note on her T-Shirt that reads, "No Time For."
7:24 pm - Samyuktha and Simmba have lost their first Test Your Bond challenge against Arushi and Fahad. Arushi and Fahad will now hopefully get a chance to face the Oracle and become an ideal match.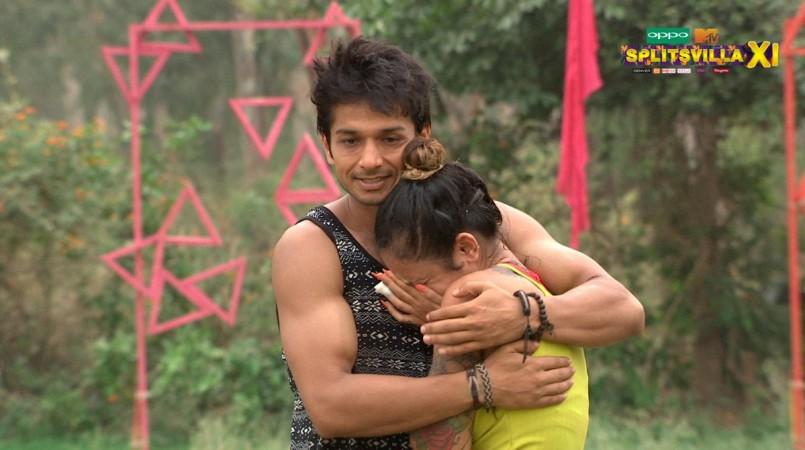 7:20 pm - While Samyukhta and Simba's water has already started pouring into the hearts, Aarushi and Fahad's hasn't even begun.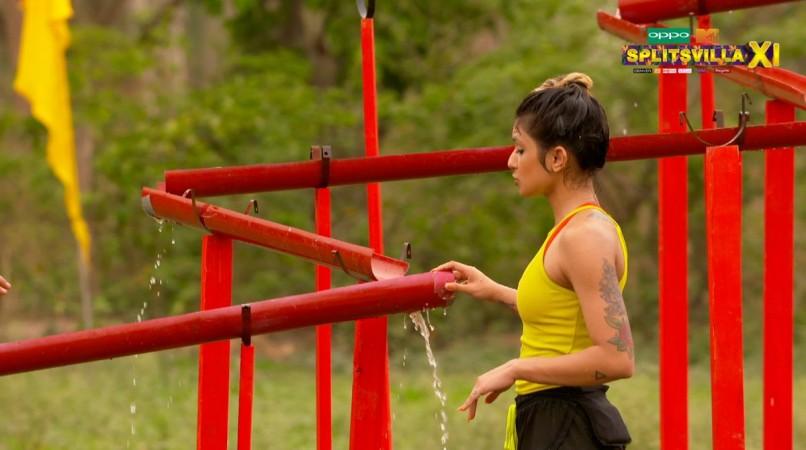 7:17 pm - Today's Test your Bond challenge, Pyaasa Dil has begun and the first war is between Simmba and Samyuktha, Fahad and Aarushi.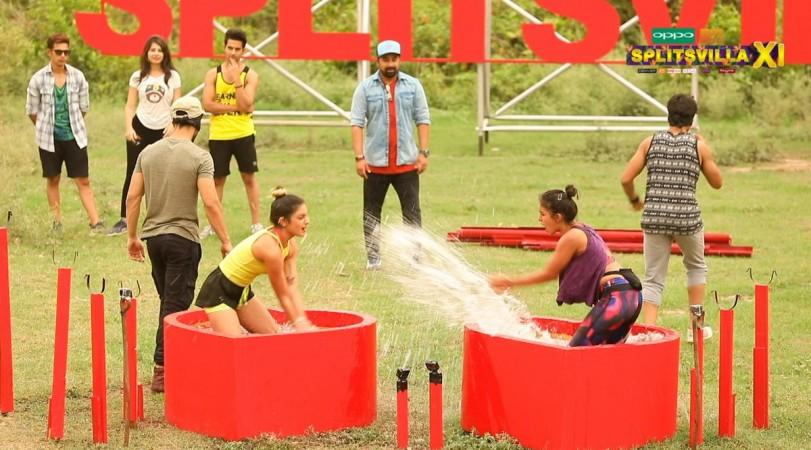 7:15 pm - While Maera sobs, other girls tell to leave Simmba's topic and move on.
7:13 pm - Now, Rannvijay asks who was unhappy with Samyuktha's entry into Splitsvilla 11? Maera argues that Simmba didn't tell her that he wanted to switch and didn't connect with her. Simmba tells Maera that if he didn't feel connected to her why would he continue with her.
Maera is putting all her points clearly across to Simba and Simba isn't holding back either.
Maera again breaks down after getting to see the other side of Simmba.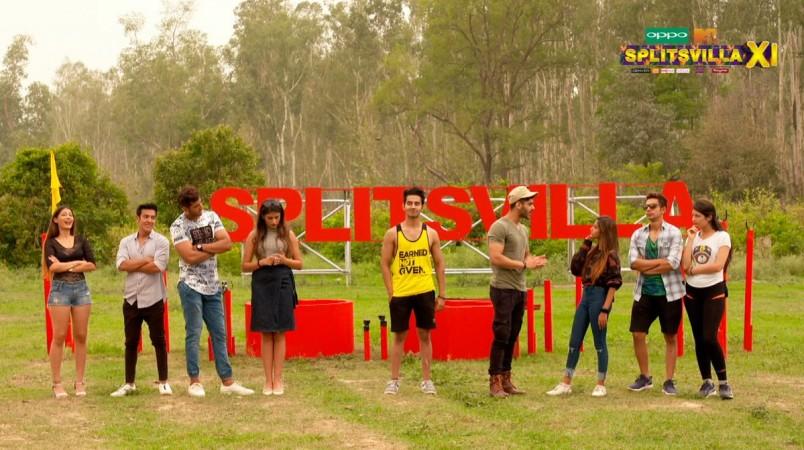 7:11 pm - Simmba and Samyuktha come back inside the Villa hand-in-hand which irks Maera. Simmba tells Maera that he doesn't feel any kind of connection with her and would like to switch with Samyuktha. Maera breaks down in front of other Splitsvillans.
7:10 pm - At the end of the date, Samyuktha says she felt connection with Anshuman and Simmba. She tells Simmba that she had a word with his connection Maera and she would want to perform with him. Simmba too tells her that even if they lose, he would still want to perform with her.
7:09 pm - Samyuktha is getting attracted to Simmba. She says she likes his six-pack abs and his sexy jawline.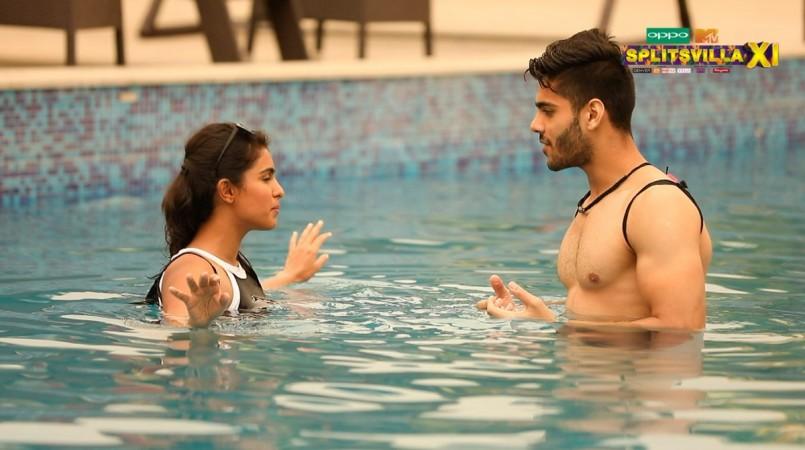 7:08 pm - While Anshuman flirts with Samyuktha, Rohan leaves telling her that he likes Shruti. And Samyuktha happily obliges him as Shruti is her friend too.
7:07 pm - In today's Test Your Bond challenge, Samyuktha will be going on a date with the boys.
7:05 pm - Later, Samyuktha tries to convince Maera that if she goes with Simmba she might have some chances. She seems to have an interest in Simba and Maera doesn't like it for obvious reasons.
7:03 pm - Samyuktha tells Roshni that she knows that Anshuman has once swapped with her to go in front of the Oracle. Roshni, who looks like agitated, snaps back at her saying that he won't. Things are getting quite heated up in the villa right now.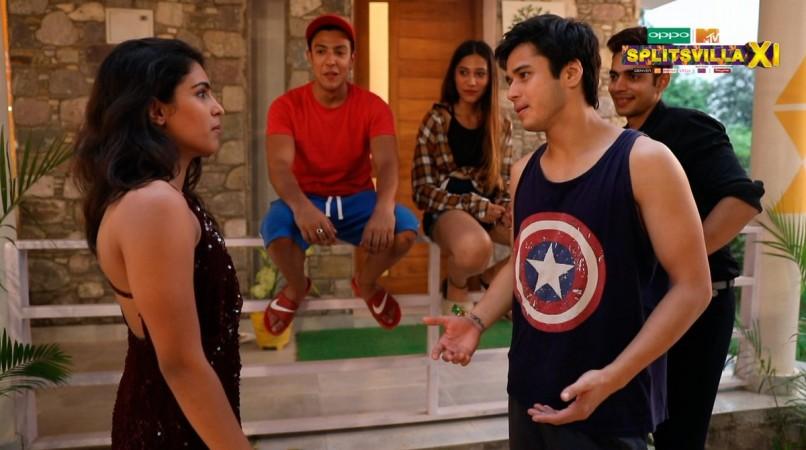 7:01 pm - Inside the Villa, boys have surrounded Samyuktha like a bears are attracted to beehives.

Samyuktha Hegde, who was a participant in the 15th season of MTV Roadies, made a grand entrance into MTV Splitsvilla 11 as a wild-card after Dance pe Chance Bae Watch session culminated.
The wild-card entrant seems to have floored the boys of Splitsvilla 11 and it looks like there will be a lot of flirting on the show henceforth.
In tonight's episode, all boys, except for Shagun and Kabir, will be seen having a flirtatious date with Samyuktha who will be seen trying to woo each one of them and steal other girls' connection.
While Anshuman can be seen complying to Samyuktha's demands, Simmba will be seen confessing his liking towards her.
On the other hand, Splitsvillan girls seem to be getting insecure of their connections having Samyuktha around them. In fact, Roshni and Anushka can be seen getting into a heated argument with Samyuktha over trying to steal their connections on the show.
Stay tuned for MTV Splitsvilla 11 live updates, October 14 episode at 7 pm today.