Manchester United manager Jose Mourinho has heaped praise on Paul Pogba for the midfielder's display in the Red Devils' 2-0 comfortable victory over AFC Bournemouth at the Vitality Stadium on April 18.
A first-half goal from Chris Smalling and another one from substitute Romelu Lukaku made sure the 20-time English champions bounced back from their 1-0 defeat to West Bromwich Albion with a win this midweek.
Pogba assisted the Belgium international's goal and was announced the man of the match for his performance against Eddie Howe's side. The former Real Madrid and Chelsea manager was impressed with his display on Wednesday evening.
"I am not very good on the Man of the Match, especially because I am a team manager. I am not a big fan of it but I think he played very well," Mourinho explained, as quoted by United's official website.
"I would say against Manchester City, he was phenomenal, not just because of the goals. But today he was very, very good so I would say a good choice [for Man of the Match]."
United have dropped points against the teams that were promoted to the Premier League this season – Huddersfield Town and Newcastle United. They have also dropped points against the team sitting at the bottom half of the table.
The Portuguese tactician has urged the Red Devils players to be more consistent with their attitude.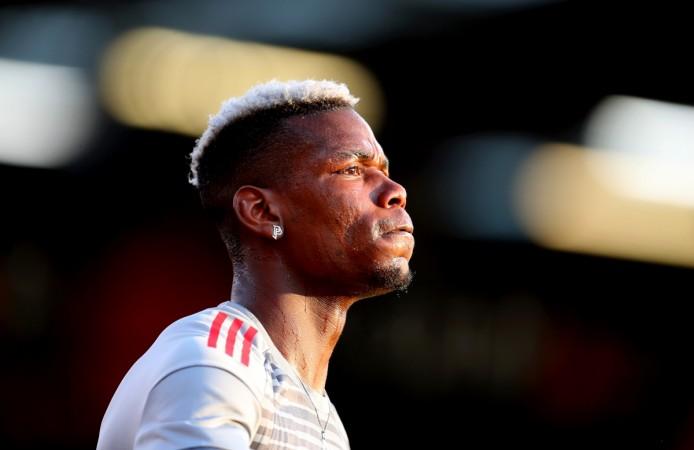 "I think we are inconsistent and we are inconsistent many times in our attitude. Against our top-five opponents, we didn't lose any points for them," United manager said.
"Against [Manchester] City, we won, we lost. Against Spurs, we won, we lost. Against Chelsea, we won, we lost. Against Liverpool, we won, we drew. Against Arsenal, we won and we still have one match to play, so we are not also going to lose.
"We didn't lose points in the two duels against the direct opponents, but then we lost points against teams that were promoted – we lost against Huddersfield and lost against Newcastle.
"We lost points against teams that probably are going to be relegated or are in the group of teams involved in the relegation fight.
"We lost three points against West Bromwich Albion and lost two points against other teams involved in that fight – Stoke and Southampton. We were not consistent and you pay the price."