As epic as the Mortal Kombat Franchise in the video game industry be, we still crave for new changes and characters as soon as a new Mortal Kombat game is seen somewhere in the distance. Sure, we have our usual Scorpions, Sub-Zeros and Sonyas, but nothing beats seeing fresh faces included in a roster that holds a few of the most brutal fighters in the history of the fighting game genre.
Fast forward to 2015, we are currently waiting for Mortal Kombat X to hit the store shelves in April. As of now, a few details related the game has been revealed. And to the liking of most of us, there are some fresh faces, this time around, to choose from. Take, for example, the likes of Cassie Cage (Johnny Cage and Sonya Blade's daughter), Ferra & Tor, D'Vorah and Kotal Kahn.
To be perfectly honest, if the new game indeed has any kind of link to the previously released Mortal Kombat 9, the developers will most definitely have to add new characters in the roster. Before the end of the last game's single player campaign, many of the well known fighters perished while Raiden tried to defeat the evil Shao Kahn.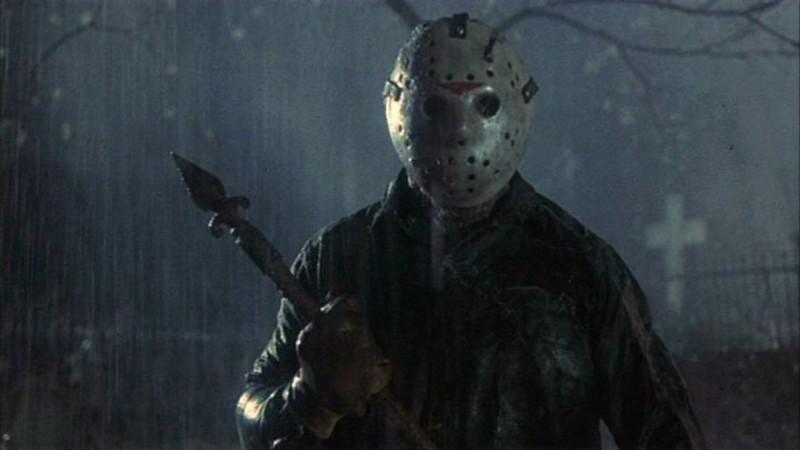 But since the devs promised that the new game has been set 25 years from the last Mortal Kombat, we can expect new characters to emerge before the game releases. Moreover, they can't include the likes of Liu Kang and Kitana into the mix since they are dead, and will have to fill up the slots with other new additions.
As of now, we have high hopes since the previous Mortal Kombat introduced playable versions of Kratos of God of War fame (as a Playstation exclusive) alongside Freddy Krueger. And with director Ed Boon previously tweeting out a picture of Scorpion facing off against The Predator, speculations have been intense as to who should fill up the guest spot in the new game. Nonetheless, we shall take a look at the rumored characters in line for Mortal Kombat X.
Jason Voorhees
Mix pure evil with large doses of psychopathic traits, and you will get something like Jason Voorhees. And the 'Friday the 13th' franchise should bear enough testimony to that. There are reports that we might finally get to see and play as one of our favourite demented killers in this edition of Mortal Kombat.
While rumours in the past have stated how Jason was set to make an appearance in the previous Mortal Kombat 9, ahead of Freddy Krueger, we could be lucky the second time around. Not only could Jason take advantage of all the environment-enhanced attacks, he could also make his blood-crested machete come down once more on unfortunate opponents. And moreover, what's better than a 'moral police' psychopath killing unsuspecting teens who indulge in alcohol, drugs and pre-marital sex? Such a role model for the young-uns!
Pazuzu/ Regan MacNeil
There was a man once who took a bet that he could sit through the entire Exorcist alone in a movie theatre. The man never came out of the theatre alive (his heart stopped). Such has been the impact of the first ever Exorcist on our then fragile minds. While reports are varied as to who could eventually take the guest fighter spot in MK X, a few reports have even pointed toward Pazuzu (or the innocent little girl, Regan MacNeilm, who was possessed).
And more so, since Warner Bros hold the right to her character. While we have no idea as to how viable this character inclusion is, but it wouldn't hurt to add a supernatural opponent as powerful as this. Since Pazuzu is the King of the Wind Demons, powers related to that are expected for the character. Moreover, stuff like projectile vomiting, face-melt, and mind control remains a possibility if we indeed see Pazuzu.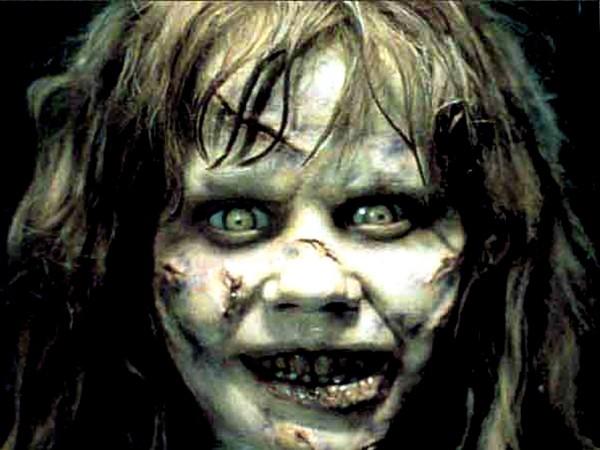 Rorschach
As far as the myth is concerned, it is said that once Rorschach handcuffed a child murderer and poured kerosene around him. He then set it on fire and gave the murderer a hacksaw to choose between burning alive to death and losing a hand. Absolutely brilliant! And brilliant enough to be a Mortal Kombat X character.
Coming as one of the most iconic figures in the Watchmen universe, the inclusion of Rorschach could see a few of the innovative fighting moves ever. For example, not only is Rorschach immune to cold, he also knows a few of the simplest yet brutal fighting moves. Not to mention, the kind of mayhem he could cause with his gas-propelled grappling gun.

Chuck Norris.. Wait! What?
This is where things start getting weird. While we have had our share of fun at the cost of Chuck 'Can do everything' Norris, a few reports have claimed how Mr Norris would be an inspiring addition to the Mortal Kombat universe via MK X. While we slowly start losing our sanity at this point of time, we wonder what it would look like if Norris faced off against Scorpion. As far as X-rays and finishing moves are concerned, roadhouse kicks are the only things that come to our mind. Plus, on his day, he could go against the entire MK roster.
The Predator
We wouldn't have talked about The Predator at this instance if Ed Boon wouldn't have tweeted an image showing the Scorpion facing off with The Predator. But since he has already done that, The Predator becomes the only character in the list that has more chances of making an appearance for MK X ahead of anyone in the list.
And there are reasons to include The Predator in the new game, considering his huge, imposing size, his hunting-combat approach and the kind of weapons he carries. Also, fitting the character seamlessly into the game shouldn't be a worry. With abilities such as cloaking, Plasma Caster and Wrist Blades, we are maybe looking at new kinds of X-rays moves and brutalities. We would love to see a Predator style brutality where he rips out the spine of the helpless victim (with the person's head attached to it).