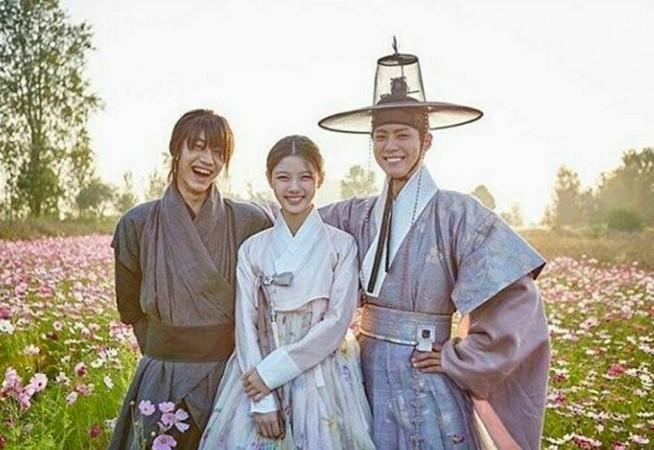 One of the highlights of South Korean drama Moonlight Drawn by Clouds was the intense chemistry between its lead stars Kim Yoo Jung and Park Bo Gum, who played Ra On and Lee Yeong in the show.
Off screen, too, Park Bo Gum and Kim Yoo Jung are friends, and she has even described him as a sibling. But it's Kwak Dong Yeon whom she has a soft spot for. Kim Yoo Jung said this while playing a game of This or That with online media platform NewsAde, she was asked to choose between her co-stars Park Bo Gum, Jinyoung and Kwak Dong Yeon.
In an earlier interview with Star News, Kim Yoo Jung said she wants a life partner similar to Kwak Dong Yeon's Moonlight Drawn by Clouds character Kim Byung Yeon. "I like a guy who is seemingly stoic but warm towards his significant other..Someone who seems disinterested but has a kind heart and takes care of you here and there," she said.
Kwak Dong Yeon is currently single, but he is eager to start dating and find someone. During an interaction with E News, the 19-year-old said the romance between Ra On and Lee Yeong in the drama has increased his desire to find a significant other. "We both also want to date. While watching Lee Young and Ra On's romance, I couldn't stand it because it made my heart pound. I even asked Bo Gum hyung, 'Don't you want to date,' the first time I met him. Hyung responded, 'I do want to so bad. I'm so lonely.' Both of us being single since high school is another thing we have in common."