Mom, starring Sridevi, which is set to release on Friday, July 7, has received overwhelming reviews from Bollywood critics and celebrities.
On Tuesday, the makers also arranged a special screening of the movie for the who's who of Bollywood. Among the celebrities who attended the special screening were Rekha, Sara Ali Khan, Jhanvi Kapoor, Sophie Choudry and Boney Kapoor.
What? Jhanvi Kapoor and Ishaan Khattar's public outings made-up; Sairat remake stars not even in good terms
Popular critics and trade analyst Taran Adarsh, who was one among the invitees, showered praises to the team for the powerful performances by Sridevi, Nawazuddin Siddiqui and the other cast. The direction, screenwriting and background score also left a lasting impression on Adarsh.
Mom is a suspense thriller about a mother named Devki (played by Sridevi) and her complex relationship with step-daughter Arya.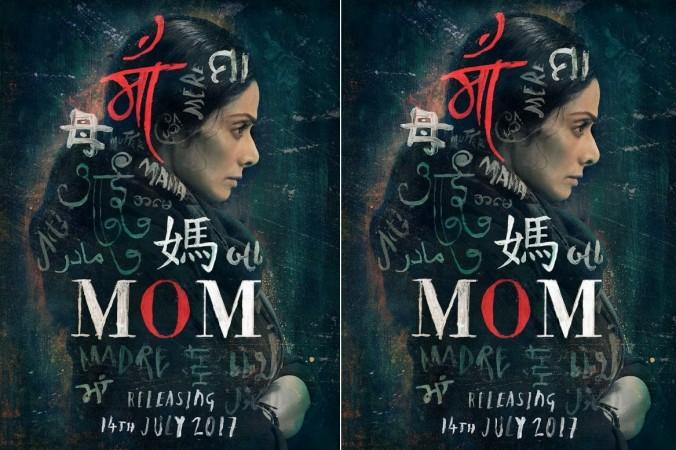 The trailer of Mom, which garnered a massive buzz among fans of Sridevi, is intriguing with nail-biting moments. Nawazuddin Siddiqui plays a crucial role in the film. The actor looks almost unrecognisable with protruding teeth in a semi-bald look.
Check out the trailer here:
Apart from Sridevi and Nawazuddin, the movie also stars Akshaye Khanna, Abhimanyu Singh and Pitobash Tripathy in key roles. Directed by Ravi Udyawar and co-produced by Boney Kapoor, Sunil Manchanda, Mukesh Talreja, Naresh Agarwal and Gautam Jain.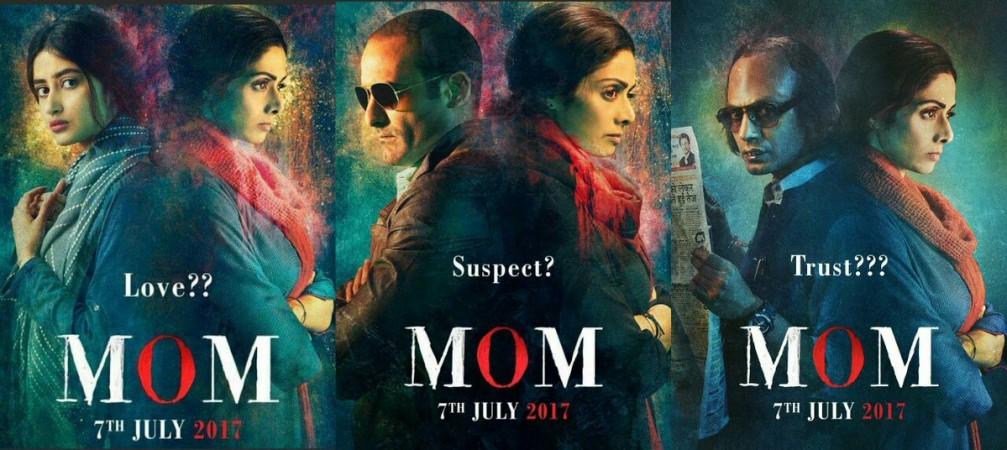 Here are the reviews of Mom by Bollywood celebs:
Sophie Choudry: "Feel like I saw the film of the yr! @SrideviBKapoor Ur beyond incredible in #MOM ❤️So is Sajal & @Nawazuddin_S ..Take a bow @raviudyawar"
Check out the Bollywood critics reviews of Mom:
Taran Adarsh: "Sridevi is the lifeline of #Mom... Bravura act... Towering performances by Nawazuddin, Akshaye, Adnan and Sajal... Recommended!"
#OneWordReview...#Mom: Superb.
What works: Relevant theme, taut screenwriting, effective background score and skilled direction.

— taran adarsh (@taran_adarsh) July 5, 2017
Meena Iyer of the Times of India said: "In her (Sridevi) 300th landmark movie (coincidentally produced by her husband Boney Kapoor) Sri demonstrates why she is the high-priestess of desi cinema. Here she turns in a captivating performance; happiness, helplessness, vendetta and victory, she walks you through the entire gamut of emotions with panache. A R Rahman's background score adds the required chills without distracting and Anay Goswamy's camera lingers as lovingly on the actors' faces as it does on the snow-capped peaks. Mothers are a symbol of strength; this movie further reinforces that."
Mayank Shekhar of Mid-Day said: "Frankly, there's very little in this film that you haven't already seen before--the night, the rape, the parents, and the law. Even as the filmmakers effectively employ their talent to treat it differently--the fresh ensemble cast, the characters, most notably the aged local detective (Nawazuddin Siddiqui, in fine form as always), the vertical top-shots, or some equally fine passages of photography and production design. From an audience's perspective, what will make this most special still is Sridevi."
Vishal Verma of Glamsham said: "Sridevi as Devki in this relevant, hard - hitting and moving thriller is a proof why she is a diva, a topper in the institute of versatility. And while most thrillers tend to overstay their welcome beyond 90-minutes' screen time, this one doesn't feel almost two-and-half hours long. If anything, far too much is going on here. You might question a lot. But so much of it works.
MOM is an important film for three reasons. 1) - Its testimony that Sridevi is one of the most accomplished actresses alive, 2) Ravi Udyawar is a filmmaker to look out for and last but not the least - it's a salute to motherhood and womanhood."
Tushar P Joshi of Bollywood life said: "Sridevi is Mom. In the true sense she carries the entire weight of the film on her nimble shoulders. Her body language, especially the use of her eyes, that gaze, the way she breaks down and howls – all of this is par excellence. Mom suffers from a few OTT moments. Especially when it comes to Devaki's nervous breakdowns and her anger. Mom is a must watch because of the powerhouse performer that is Sridevi. Despite the shortcomings, the film keeps you on the edge solely because of her stellar act."
Kunal Guha of Mumbai Mirror said: "Several scenes in Mom wordlessly convey more than what can be said through dialogue. The film's story, not sharply different from Raveena Tandon's Maatr, features a daughter unwilling to accept her stepmom. Debutant director Ravi Udyawar brings his advertising sensibilities to cinema to ensure every scene is precise. No thriller is complete unless punctuated with distractions such as humour. She (Sridevi) has embraced the realistic approach to her craft and effectively manages to convey her character's state of mind through the film. If anyone but Nawazuddin Siddiqui was cast to play DK, it would come across as an imitation of a funny voice."
Saibal Chatterjee of NDTV said: "It plays out along largely foreseeable, if disquieting, lines, but MOM doesn't strictly fall into the category of a conventional rape-and-revenge drama. It breaks free from the genre constraints on the back of a clearly defined moral and emotional context. Much of MOM is filmed on actual locations and its characters are believable. Sajal Ali, in the role of the troubled daughter, matches the veteran of 300 films step for step. Not always an easy watch - it isn't meant to be - MOM wields a heavy mallet, but it does so with purpose, precision and panache."
Stay tuned for more updates.