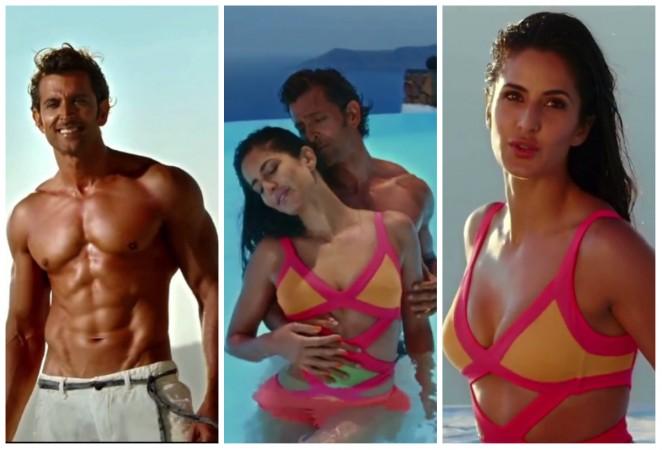 Hrithik Roshan and Katrina Kaif make for a stellar onscreen pair, and their chemistry in "Bang Bang" has been met with a positive response. So quite naturally, any filmmaker would want to cash in on the popularity of this sizzling duo.
According to reports, "Bang Bang" director Siddharth Anand is thinking of roping in both the stars for the sequel to the 2014 action-thriller and another romantic comedy.
"Siddharth already has two scripts in mind and is looking at casting Katrina and Hrithik again for both his films - one is the Bang Bang sequel and the other is a mushy romcom," DNA quoted a source as saying.
While the actors are aware of Anand's plans, they haven't been official pulled onboard yet. "Sidharth wants to start the rom-com first and later the BB sequel," the insider added.
Interestingly, "Bang Bang" sequel has been on the director's priority list since long. Talking to Bollywood Life last year, he said he would make it into a franchise once he has a good story to make a part 2.
"Sequel obviously zehn main hai but we need a good story. If you have seen Bang Bang then you know its also an emotional journey. Its a revenge film but its hasn't been promoted like that. So the story is what compelled us and Hrithik to make this film. If we can get a story which can match the emotional depth then we can make Bang Bang 2," he elaborated.
Roshan recently said he was only concentrating on Ashutosh Gowariker's "Mohenjo Daro" which is slated for a 2016 release.
Meanwhile Katrina is off to France for the prestigious Cannes Film Festival 2015, where she'll walk the red carpet for a brand she endorses. Sonam Kapoor and Aishwarya Rai Bachchan are the two other big names who are scheduled to attend the fest.