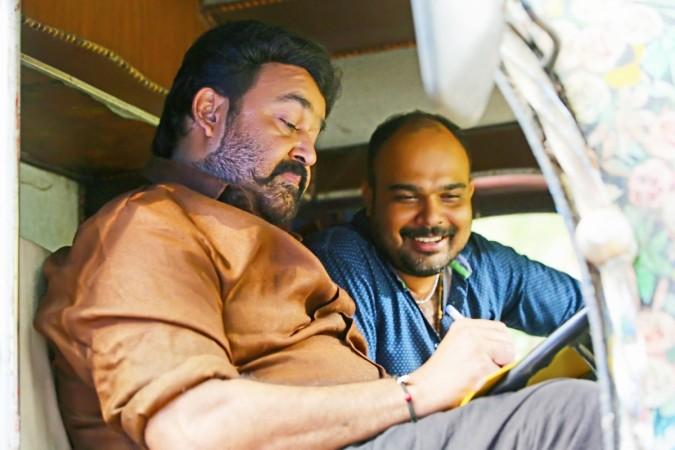 Mohanlal's Pulimurugan is undoubtedly a movie with all the elements that makes it a mass action thriller in Malayalam. The fight sequences of the actor with a tiger are the highlights of the Vysakh directorial.
Why was Pulimurugan made? Was it a dream project? How challenging was it? How did they make tigers act in the thriller? How did Mohanlal perform in it? Did they use any body double for Mohanlal? In an exclusive video interview with Manorama Online, the filmmaker has opened up more on Pulimurugan.
Read Pulimurugan IBTimes review
Vysakh reveals that Pulimurugan was the dream concept of writer Udayakrishna, who had earlier shared it with Mohanlal. "It was their dream and they forced me to be part of that dream. Then doing this movie became a passion for me [translated from Malayalam]," Vysakh says. The filmmaker, who wanted to make it a perfect entertainer, says it was a challenging project for the entire team of Pulimurugan.
Calling tiger as one of the most dangerous animals, Vysakh recollects that they struggled a lot to find the tiger featured in movie from Thailand. Vysakh also reveals the challenging moments that the team faced in shooting the scenes with the tiger.
"Initially, the trainers of the tigers were sceptical about using the tiger for shooting as the mood of the animal changes unexpectedly. We cannot force the tiger to do what we want. We had to add whatever it does to the story board. It was difficult during the initial days as the tiger was not used to the equipments we use for shooting. Though we spent 32 days to shoot the sequences with the animal, the reactions of the tiger shown in the movie were shot only for three minutes," the director adds.
Vysakh calls Mohanlal a legend, who is ready to do any challenging scene even at the age of 56. "I have heard stunt-master Peter Hein saying that he always thinks about what more challenge can be given to Lal sir as the actor is ready to take up every challenge in his own way. Spending time with Lal sir is like drinking an energy drink," Vysakh says.
The filmmaker also adds that all the risky action sequences in Pulimurugan have been performed by Mohanlal without using a body double. Vysakh also admits that he was the superstar's dupe in 90 per cent of the shots that were not challenging, like taking a long shot or the scene that showed the leg of Murugan.
Listen to the words of Vysakh here:
-