Mohammed Shami claims "there is someone" who wants to divide his family after his estranged wife Hasin Jahan made a series of allegations against the India speedster.
The 28-year-old was accused of cheating on his wife, assaulting her and even forcing Jahan to have a physical relationship with his brother. She had also suggested that the cricketer even fixed matches, only to make a U-turn later, stressing she never made match-fixing allegations.
Shami's annual retainership contract was initially put on hold by the Board of Control of Cricket in India (BCCI). However, their Anti-Corruption United found no wrongdoings from Shami's part and gave him a clean chit. He was also included in Grade B contract, worth an annual Rs 3 crore.
A First Information Report (FIR) was registered by the Kolkata police based on the complaint made by Jahan which includes adultery and torture charges. An investigation is ongoing and Shami believes there is "someone" behind the conspiracy. The bowler remains hopeful to come clean, just like how BCCI absorbed him of match-fixing charges.
"I have been alleged of match-fixing and rape. The allegations are so dirty that a person could not even think of it in his dreams. There is a conspiracy behind it. There is someone who wants to bring difference in my family," Shami told ANI.
"As I have told you earlier, I had full faith that BCCI would give me clean chit. I didn't do anything wrong. I was 100 percent sure that as I have not done anything wrong, I will surely be proven innocent," he stressed.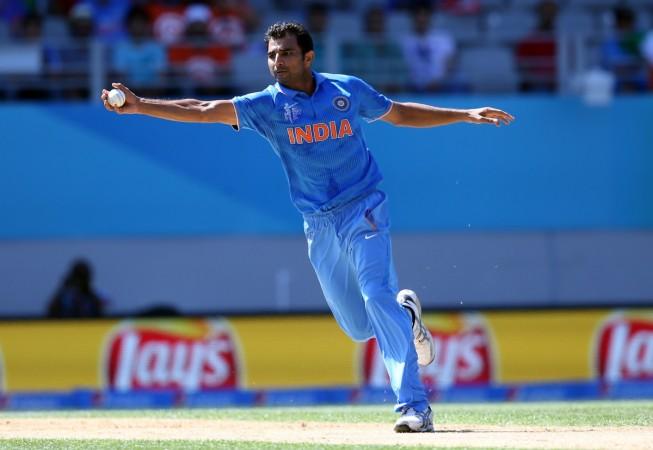 Following BCCI's decision to clear Shami of match-fixing charges, Jahan's lawyer Zakir Hussain questioned on what basis and parameters did the cricket board clear the Delhi Daredevils pacer.
"My client's allegation was never about match fixing. I cannot raise any allegation on BCCI, but I want to know on what basis and parameters was BCCI's investigation based. We never made direct allegations of match-fixing on Mohammed Shami. Neither verbally nor in written," Hussain said.