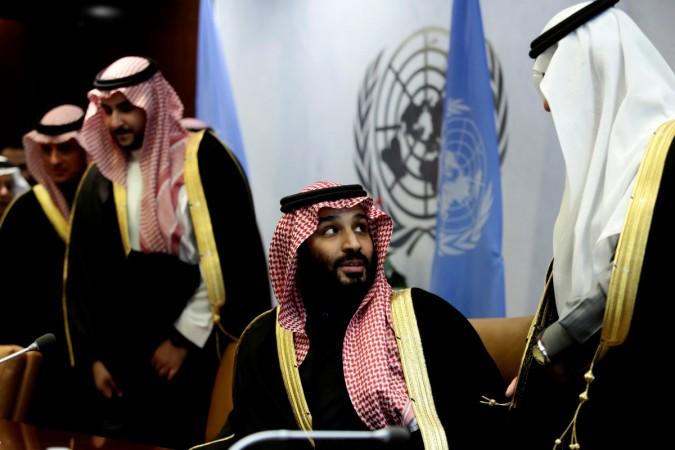 The Saudi royal family, which was on the backfoot over swirling rumours over the death or debilitating injury of Crown Prince Mohammad bin Salman, has finally released a video footage. The Al Arabiya TV said on Wednesday the Crown Prince, popularly known as MBS, met Yemeni President Abdrabbo Mansour Hadi in Jeddah.
Separately, CNN reported that Riyadh officials released video of MBS taking part in a meeting of the Council of Economic Affairs and Development in Jeddah on Tuesday. However, the report added that the video could not be independently verified and that it's not certain when the video was shot.
"Since the April 21 incident, the kingdom has released various stills showing the crown prince carrying out official duties. The images contain no timestamp or marker to indicate when they were taken," the CNN report added.
With the royal family tweeting a video of the meeting with Yemeni president in Jeddah, the rumours of the death of MBS could be finally quelled. Yet, questions remain if the prince has actually appeared in any public event in recent weeks, apart from closed door summit meetings with heads of state.
The Saudi Arabian effort to kill the rumours came about a month and a half after the reformist crown prince mysteriously disappeared from the public stage. The 32-year-old prince was not publicly seen after the alleged terror attack in Riyadh on April 21. Though the Saudi palace said the incident involved a toy drone, there were rumours that it may have been a coup attempt.
Soon after the shooting incident, the Iranian media took the lead in circulating theories of the death of MBS, whose lightening fast rise through the ranks had created umpteen enemies within the royal family.
Iran's Kayhan newspaper boldly presented an assassination theory, stating that at least two bullets hit bin Salman during the April 21 clashes in Riyadh and it was possible that he was dead. Following this other media outlets and bloggers pieced together 'evidence' of his death. This included MBS' mysterious absence in high profile diplomatic meetings, such as when US Secretary of State Mike Pompeo visited Riyadh at the end of April.
However, surprisingly, the Saudi authorities did not try to take the rumour mills head on. It's unclear why MBS did not choose to rubbish the rumours by appearing in public. Curiously, in an interview with CBS channel, bin Salman had claimed that only death can stop his reform drive.
Al Arabiya reported on Wednesday that MBS and the Yemeni president discussed humanitarian and relief efforts in Yemen. MBS is widely seen as the architect of the Yemeni war,a s well as the diplomatic boycott of Qatar. The channel added that the meeting was attended by high ranking Yemeni and Saudi officers.