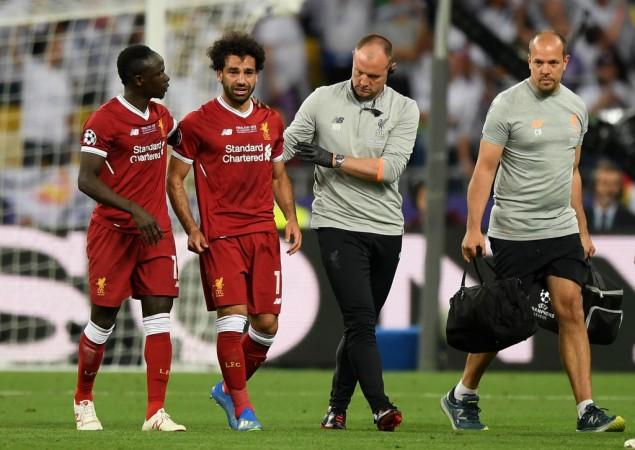 Liverpool fans' worst nightmare came true in the final of Champions League 2017/18 in Kiev on Saturday, May 27 as superstar forward Mohamed Salah left the pitch in tears 29 minutes into the match with a shoulder injury.
Salah landed awkwardly on his shoulder after what seemed to be a tough challenge from Real Madrid captain Sergio Ramos. From instant replays, it looked like the Spaniard had grabbed the in-form forward's arm even as the two tumbled to the ground.
Salah tried to continue but he sank to the turf once again, after which it was confirmed that he would take no further part in the final, which Liverpool eventually lost 3-1.
Even as Salah sunk to the ground holding his shoulders in pain, Liverpool fans looked on with disbelief as initial reports suggested the Egyptian could be on the sidelines for a long time.
The injury news would have sent shockwaves in Egypt as well as their national hero was expected to play a key role in his national team's upcoming campaign in Fifa World Cup, starting June 14.
Egypt FA confident of Salah playing in World Cup
Nonetheless, Egyptian Football Association took to Twitter later in the evening to express optimism about Salah's chances of representing the team in Russia.
It claimed that their national team doctor Mohammed Abulela was informed by Liverpool medical team that their winger had suffered sprained ligaments in his left shoulder, according to ESPN.
Egypt will be featuring in the quadrennial global spectacle for the first time since 1990.
Meanwhile, Egyptian government's minister of state for youth and sports, Khaled Abd Elaziz posted on Facebook that Salah would be named in the World Cup squad, which will be announced on June 4. He said that initial diagnosis suggested two weeks on the sidelines.
Jurgen Klopp slams 'harsh challenge'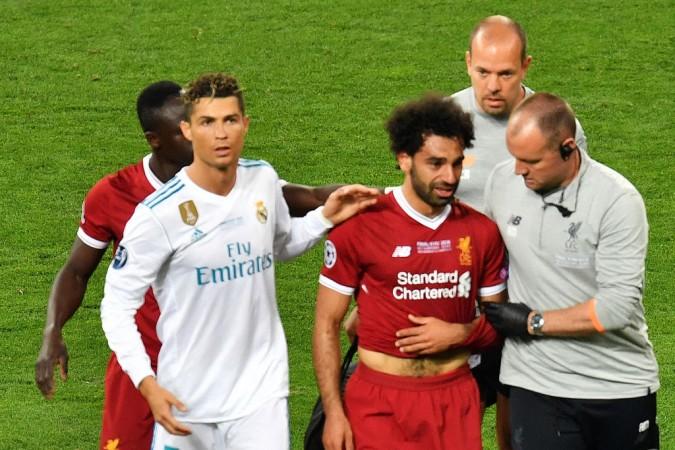 However, Reds boss Jurgen Klopp opined earlier that Salah had suffered a "serious injury" after initial reports suggested a shoulder dislocation. He hinted that his 25-year-old winger might not be able to play in the upcoming World Cup in Russia, starting June 14.
"It was for me kind of a harsh challenge because the arm is there, it's like wrestling a little bit and the shock to the boys was obvious," Klopp said, as quoted by Reuters.
"It's a serious injury, a really serious injury. He is in the hospital for an X-ray. It's either the collarbone or the shoulder itself. It doesn't look good, that's it," he added.
"We lost a very important player, like probably Egypt lost for the World Cup a very important player. I still hope it's not like this."