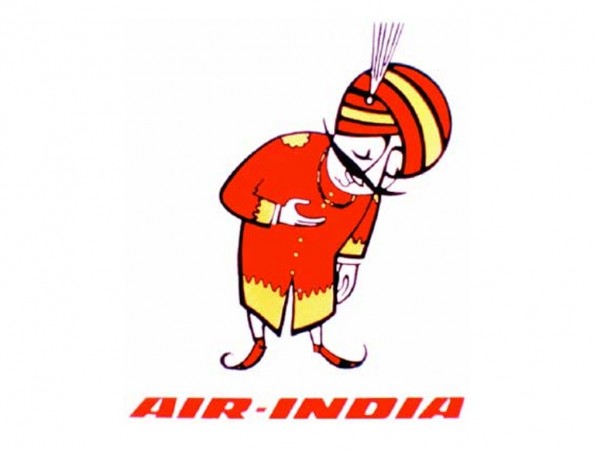 Air India should drop the "Maharaja" mascot and replace it with one that represents the common man of this country, Prime Minister Narendra Modi has reportedly told Union Civil Aviation Minister Ashok Gajapati Raju.
The PM is understood to have told the aviation minister that India's common man should be the face of Air India, instead of Maharajas. Incidentally, Raju is from the erstwhile Pusapati royal family of Vijayanagaram in Andhra Pradesh.
The low cost regime which has emerged in the aviation sector in recent times should be able to lead to safe and affordable flying for the common people of the country, Modi is understood to have told Raju and his team.
Despite the government's infusion of funds, Air India continues to run under loss, and it currently has a debt of ₹49,000 crore, claim reports.
Raju and his secretary Ashok Lavasa briefed the Prime Minister about the pathetic condition of the debt-burden State carrier and the country's aviation sector on Saturday. They explained the problems faced by Air India and the aviation sector to Modi, and suggested revival measures, like taxation reforms.
The PM keenly heard the issues and took note of them. Raju urged Modi for policy initiatives and taxation reforms, especially on jet fuel - a main cost component of air travel.
"Modi stressed on connectivity of airports with highways, ports and city side development of airports for commercial purposes. He emphasized that CCTVs should not only be used for security but also to ensure cleanliness at airports as well as keeping a vigil on other service providers like customs and immigrations," The Times of India quoted a senior officer of the ministry.
Modi also stressed on the utilisation of solar power at all airports in the country. Modi blamed the previous UPA government for the downgrading of India's aviation safety by the US federal aviation administration. Downgrading of India's aviation safety by the US was caused due to the neglect of DGCA, Modi is understood to have said.
Raju and his ministerial personnel have explained to the PM that the Indian aviation sector should no longer be perceived as an "elitist" one. The aviation sector will benefit the common man of the country with safe and affordable connectivity, the team told the PM.
The country's aviation sector has the capacity to drive the growth than a mere responder to the demand of passengers, the minister said. The aviation sector, unlike many infrastructure sectors, needs only megre investment from the government, Raju and his officials told the Prime Minister.