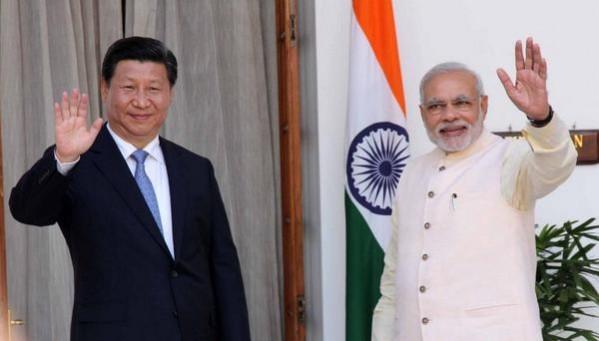 It seems that a peaceful relation with China is on the cards for India, after prime minister Narendra Modi, who is in Wuhan told Chinese President Xi Jinping that he'll be happy to host the informal summit next year.
Modi's offer comes at a time, when both the countries have been reeling under the effects of Doklam dispute, the second-longest standoff which came to an end on August 28, 2017.
Till now, the 2-day summit in Wuhan, which is one of the most populous cities in Central China, has been going well.
Takeaways from the meeting
On the first day of the informal meet, Modi toured the Hubei Provincial Museum.
Modi also drew similarities between India and China and said that the cultures of both the countries are similar.
"The culture of both India and China is based along the river banks. If we talk about Mohenjo Daro and Harappa civilizations in India, all the development happened along river banks," ANI quoted Narendra Modi as saying.
The two leaders reviewed the developments in the bilateral relations from a strategic and long-term perspective and world peace.
The Indian PM also offered to hold the next informal summit in India.
"I hope such informal summits become a tradition between both nations. I will be happy if, in 2019, we can have such an informal summit in India," Narendra Modi said.
Modi began the day 2 of his informal Wuhan summit with a walk around the famous East Lake with the Chinese president and also went on an hour-long ride aboard the double-decker boat in the East Lake.
During the walk and the boat ride, the two leaders discussed the 72-day long Doklam standoff, which had marred the relationship between the two countries. Both Modi and Jinping are happy with the approach taken by the representatives of both the countries to rejuvenate the ties with each other.
"They find it to be a fair and reasonable approach. They agreed it is important to maintain peace alongside borders and decided to issue strategic guidelines to their military to this effect," Foreign Secretary Vijay Gokhale said during a presser Tuesday morning.
Gokhale also said that both the nations will work toward strengthening strategic communication and mutual understanding and commit to creating an open, multipolar and pluralistic society.
The two leaders also discussed the threat that terrorism poses to them, boundary issues, trade, tourism and cultural promotion.
As of Saturday morning, the key takeaway from the summit, which will end with a one-on-one lunch in the afternoon, is that the two nations are likely to venture into a joint economic project in Afghanistan, reported ANI.
Photos of Modi and Jinping's meet: