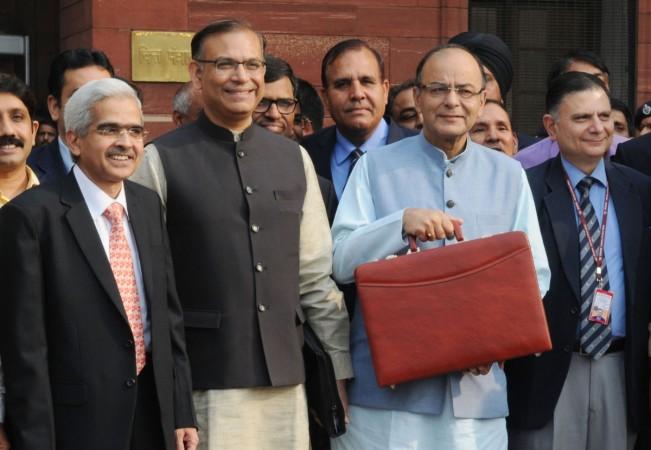 It was around the middle of July that Union Railways Minister Suresh Prabhu wrote to Union Finance Minister Arun Jaitley seeking a merger of Railway Budget with Union Budget. Now, a senior Union Finance Ministry bureaucrat has said that the proposal is indeed being studied. If the move reaches its logical conclusion, the Narendra Modi-led central government would break a nine-decade-old tradition.
"We will look at his (Prabhu's) proposal and examine it. It will have to be done in consultation with Union Railways Ministry. That process has started," IANS quoted Union Finance Secretary Ashok Lavasa as saying on Sunday (August 7).
The railway finances were separated from the general government finances during British Raj in 1924. Currently, the Railway Budget is presented every year, a few days before the Union Budget.
Now, Jaitley could end up presenting a unified budget on the last working day of February 2017.
The merger proposal was apparently first mooted by NITI Aayog member and economist Bibek Debroy, who headed a panel to restructure the state-run network that employs about 13 lakh people and has an equal number of pensioners. The committee was constituted in September 2014 for mobilisation of resources for major railway projects and restructuring of railway ministry and railway board.
The next budget could also be the second significant deviation from the British era practice of presenting it at 5 pm. The previous change was made in 2001 when then-Union Finance Minister Yashwant Sinha switched the timing to 11 am.
In a related development, the central government has constituted a panel to explore the shifting of the financial year from the current April-March cycle to apparently January-December.
"The Government of India today constituted a Committee to examine the desirability and feasibility of having 'a new financial year'. The Committee will examine the merits and demerits of various dates for the commencement of the financial year including the existing date (April to March), taking into account the various relevant factors," read an official statement issued on July 6.
The new financial year would factor in various related aspects such as crop seasons, impact on business enterprises, tax collection, data gathering and aligning these with legislative work.
The committee, headed by economist Shankar Acharya, will submit a report by December 31, 2016.