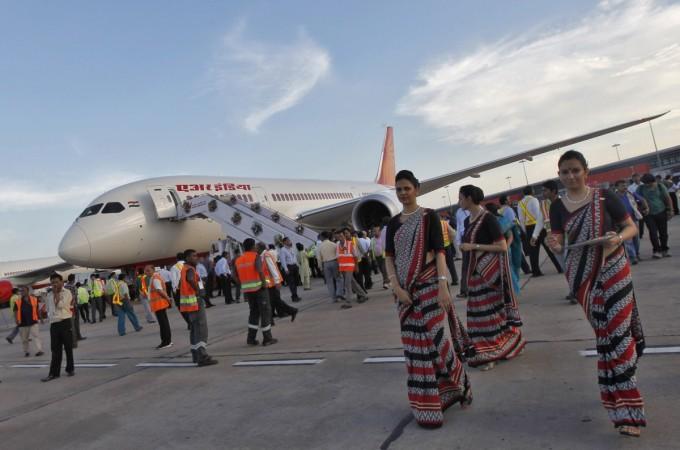 Laying speculations to rest, the Narendra Modi government on Wednesday said that it has cleared the stake sale in loss-making national carrier Air India. "The Cabinet today gave an in-principle approval to the divestment of Air India," Union Finance Minister Arun Jaitley announced after the Cabinet meeting on Wednesday.
The matter was being speculated ever since Jaitley told Doordarshan News that he was in favour of the government exiting the civil aviation space, followed by reports that the government think-tank Niti Aayog had recommended complete privatisation of Air India.
The latest official statement by the finance minister marks a significant step in the history of Air India that was once owned by the Tatas before its nationalisation in 1953.
The Cabinet decision on divesting stake in Air India also includes its five subsidiaries — Air India Express, Alliance Air, Hotel Corporation of India Limited, Air India Charters and Air India SATS Airport Services.
The decision keeps many options, which means there is a still a possibility of the Tatas buying out Air India. The Tata Group already has two joint ventures in India — Vistara, with Singapore Airlines, and AirAsia India, in partnership with Malaysia's AirAsia.
The largest domestic carrier in terms of passengers flown is Indigo (market share of about 40 percent), followed by Jet Airways, Air India, SpiceJet, GoAir, and smaller players.
Indian carriers flew flew 10 million passengers in May this year, up 17.3 percent from 8.66 million flown in the corresponding month last year, according to provisional data released by the civil aviation regulator, the Directorate General of Civil Aviation (DGCA).
Air India had reported operating profit of Rs. 105 crore on total revenues of Rs. 20,526 crore for financial year 2015-16.
The carrier's debt stands close to Rs 50,000 crore after a series of fund infusion by the government. "To run Air India, you have invested Rs. 50,000 crore. That money is government's money, that's your money. It could have been used for school education," Jaitley said during the interview to government-owned broadcaster Doordarshan last month, making a case for divestment.