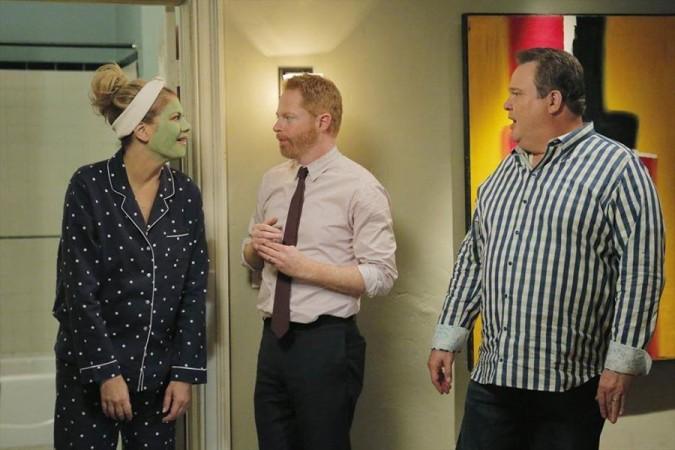 When "Modern Family" returns on ABC with the latest episode, titled "Strangers in the Night", Kristen Johnston will be joining the cast list as Mitchell Pritchett's (Jesse Tyler Ferguson) distressed co-worker.
As per the official synopsis, Dunphys and Pritchetts will have a tough time in the episode. Here are the four things that the viewers must know before "Strangers in the Night":
Dunphys Get Worried About Alex's New Boy Friend: Alex (Ariel Winter) informs Phil (Ty Burrell) and Claire (Julie Bowen) that she has a new boyfriend. But they believe that their daughter has come up with an imaginary beau due to the pressure they are putting on her.
It's Party Time for Jay and Gloria: Jay (Ed O'Neill) and Gloria (Sofía Vergara) receive invitations for two different parties. As they try to drag the other to their respective events, Jay comes up with a plan to skip Gloria's function. But Manny Delgado (Rico Rodriguez) spoils it.
Brenda with Mitchell and Cameron: Mitchell and Cameron Tucker (Eric Stonestreet) will have a tough time with Brenda after they get their new white couch.
Guest Stars: Apart from Johnston, John Karna, Carlito Olivero, Eileen Galindo and Marcus Folmer will also join the cast list of "Strangers in the Night".