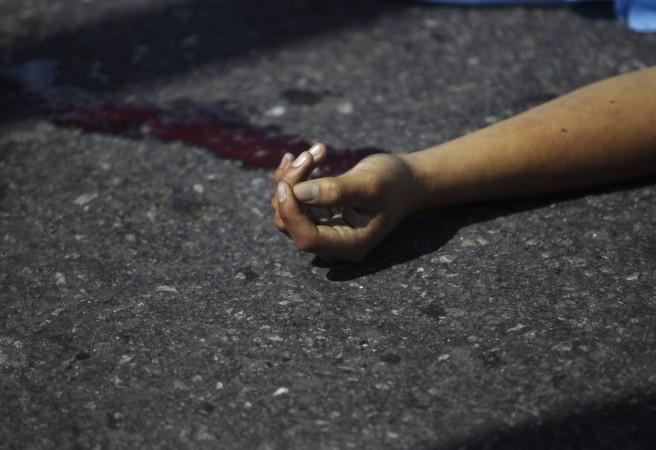 Another person in Hyderabad became a victim of lynching on Saturday night (May 26), when an irate mob thrashed a transgender to death after they mistook him for a child-lifter. The person was attacked due to fake WhatsApp messages, which said that a dacoit gang was on the prowl to kidnap children in Hyderabad.
The incident took place in Chandrayanagutta of the old city.
The deceased transgender, who has been identified as 52-year-old Chandraiah, his transgender son, a 25-year-old Ravi, and another male friend Narasimha had come to Hyderabad to collect alms during the month of Ramzan. The two transgenders and Narasimha, who are natives of Mahboobnagar district, were begging in hotels near Naseeb Nagar at around 11:45 pm, when locals mistook them for kidnappers.
"There have been some WhatsApp messages doing round, rumours about burglars, kidnappers and transgenders. One of the locals raised alarm saying the duo has come to kidnap children," The Times of India quoted Chandrayangutta inspector Prakash Reddy as saying.
More people gathered at the spot and started arguing with the transgenders. The heated argument soon took a violent turn and a mob of around 500 people started thrashing them. Narasimha tried to rescue his friends and also suffered injuries.
The violent mob also pelted stones at the police, when they attempted to rescue the victims. The three victims were later taken to Osmania General Hospital, where Chandraiah succumbed to his injuries at around 3 am on Sunday (May 27).
The two others are still undergoing treatment in the Hospital, reported TOI. The police have registered a case under section 147 (Punishment for rioting), 148 (Rioting, armed with deadly weapon), 302 (murder) and 307 (Attempt to murder) of the IPC.
A few days ago, an auto driver Balakrishna was lynched by locals in Bibinagar over fake WhatsApp messages and videos, wherein the public has been asked to stay alert as the gangs from Sri Lanka and Tamil Nadu were kidnapping children.
Meanwhile, the Hyderabad police have appealed to the public to stop believing and spreading fake news and rumours.

Police officers are also directly addressing people by conducting campaigns in the area under their jurisdiction to stop believing in rumours.
SI Sri N.Dharma along with Patrol car-2 staff and BC-4 Staff performed Awareness program with the Sunder nagar community people and explained about the false rumors which are spreading through social media. pic.twitter.com/oAAe6ce4zm

— SHO KACHIGUDA (@shokachiguda) May 27, 2018
Malakpet Police patrolling staff PV-1 PC 4480 PC 1684 and BC-1 PC 5071 PC 3069 have conducted Awareness program regarding kidnappers & fake whatsapp videos . conducted Awareness program at at Revenue board colony and Hamali basthi. pic.twitter.com/Z38taJBujN

— SHO MALAKPET (@shomalakpet) May 27, 2018
The cops have even warned that people engaging in spreading or propagating rumours will be arrested.