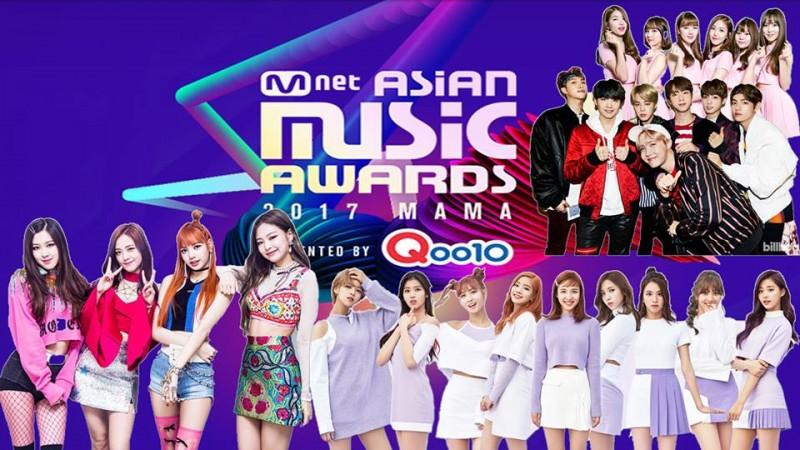 The organisers of Mnet Asian Music Awards (MAMA) 2017 have come under fire from the netizens again. The social media platforms are flooded with comments about biased voting immediately after the winner for Song Of The Year category was declared.
A section of netizens claimed that the winner was chosen long before the voting started. While a few other social media users hilariously tweeted that attendance is the only criteria to win an award at the annual event.
This is the second time in the year the organisers of the biggest K-Pop award show are receiving criticisms from the Korean music lovers. The fans were not really impressed with the new format for the annual event.
Also read Mnet Asian Music Awards 2017 live stream: When and where to watch MAMA online; broadcast details for China, Japan, India and other countries
After the premiere in Vietnam, many of the social media users expressed their disappointment about the new format.
Check out some of the tweets about MAMA's biased voting below:
Not to be biased to EXO but IU EXO AND RV and Heize deserves SOTY more but btch! IU and Heize darlings im really sorry mnet robbed yall#2017MAMA

— yeoℓvember✨| Happy YEOL DAY!??? (@chanlaysuhoe) November 29, 2017
I really was expecting KOKOBOP or Red Flavor to win the Song of the Year Award because those are a HIT and stays in Melon Chart for weeks.#2017MAMA

— 변백현 ? 엑소 (@trulybbh) November 29, 2017
I'M NOT SAYING TWICE DIDN'T DESERVE SONG OF THE YEAR BUT THAT'S EXACTLY WHAT I'M SAYING. BTS ISN'T NOMINATED? OK FINE. BUT RED VELVET OR EXO?! WTH??! RED FLAVOR IS MORE POPULAR THAN SIGNAL TBH. AS WELL AS KOKOBAP. BUT YEAH, I'M LEAVING ALL OF THESE HERE. #MAMARedCarpet #2017MAMA

— soigné? (@bangtanexokon) November 29, 2017
exo-l's and army's almost kill each other for the soty award then twice got it instead, the whole kpop fandom was like "what the fuck mnet?"#2017MAMA

— hana (@hanaddulset) November 29, 2017
mama criteria:
voting: 0%
sales: 0%
digital: 0%
attendance: 100%

incase you forgot their REAL CRITERIA lol #2017MAMA

— gean; MIC DROP (@jiminreturns) November 29, 2017
#2017MAMA THE BIGGEST JOKE OF THE YEAR. I FEEL BAD FOR THE ARTISTS WHO WERE NOMINATED. MNET ALREADY CHOSE THE WINNERS RIGHT BEFORE THE VOTING STARTED. NO HATE TO TWICE BUT WE ALL KNOW WHO SHOULD'VE WON THE SOTY

— jennie (@jenjennnxx) November 29, 2017
2014: 2ne1 vs. SNSD = Sistar won.
2017: BTS vs. EXO = Twice won.

is this what they called, De javu?#2017MAMA

— bwiii (@fantaesticbwi) November 29, 2017
#2017MAMA Categries
Physical Album = 0%
Digital/Sales = 0%
Voting = 0%

Attedance = 100%

— Jinjja~~ ??? (@marlyn_ismiii) November 29, 2017