Japanese brand Mitsubishi is not a big name in the automotive world as Volkswagen, General Motors and Toyota. The Tokyo-based brand was sixth biggest Japanese automaker and the sixteenth biggest worldwide by production in the beginning of this decade.
Also read: Mitsubishi India on revival mission; to re-launch Outlander SUV soon
The participation of Mitsubishi in the World Rally Championship (WRC) with the Lancer Evolution sedan model gave them a unique identity during the 1990s and early 2000. The high-performance and motorsports division of Mitsubishi Motors, Ralliart, kept bettering Lancer Evo every year for rallies around the world. The road version of the sedan is one of the most sought after cars at present.
Since the dawn of this decade, the future of Mitsubishi was murkier. Lack of new launches led to the collapse of the brand. Rubbing salt into the wound, Mitsubishi admitted manipulation in fuel efficiency tests in 2016 and that eventually led to Nissan acquiring 34 percent stake.
Just when we thought that the glorious days of Mitsubishi were over, the global boss of the company, Trevor Mann, has dropped some delightful information on the future of the brand.
Return of 'Evo'
Mitsubishi put the last nail in Lancer Evolution's coffin back in late 2015. However, it looks like the top officials are not ready to award death for the iconic Evo moniker. Speaking with Australia's Motoring magazine, Mann said a new performance flagship is one of many considerations on the table.
"In terms of the brand, I think it would be interesting to bring something back that's a bit more sporty in the future," he said. "You'll have to wait and see what that is."

Mann went on saying that a new Evo doesn't necessarily have to be based on a sedan. It is most likely to be an SUV to bank on the segment's popularity and on Mitsubishi's SUV-focused lineup. However, the return of Evo will not happen in the immediate future. According to Mann, a performance car is on the agenda in the long-term rather than the mid-term (six years).
Return to motorsport
Some car models are derived from company's motorsport programs. Lancer Evo is definitely from the WRC participation. Having been at top WRC and Rally-Raids, Mann said the manufacturer is currently evaluating all options. It looks like the discussions on Mitsubishi's return to motorsport in an official capacity is a hot topic at headquarters.
"Motorsport is something that we've talked about a lot recently, and because of our heritage it's something that we've got to consider," Mann said. "It goes with the brand and it's something that we've got the technology in and our engineers know what to do. It's something we need to consider again."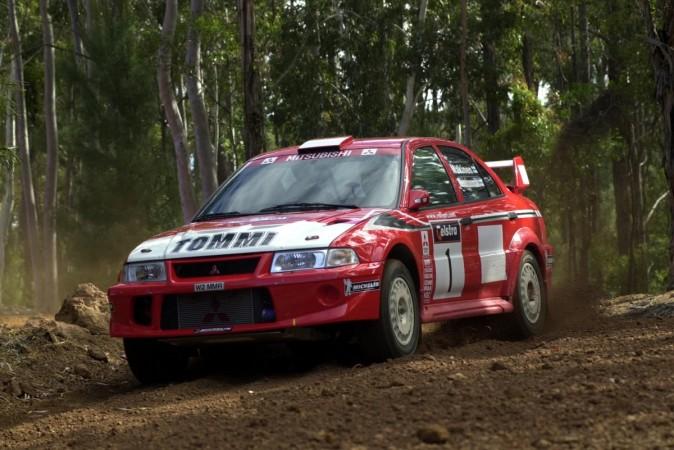 Source: Motoring