Mithun Chakraborty's son Mimoh Chakraborty, who is accused of raping an actress, heaved a sigh of relief after recieving anticipatory bail from a Delhi court. However, his marriage on Saturday got cancelled when a police team arrived to investigate the rape charges filed against the 33-year-old actor.
A Bhojpuri actress recently accused Mimoh Chakraborthy of raping her for four years on the pretext of marrying her. She also accused Mithun's wife, Yogeeta Bali of threatening her when she said she wanted to marry Mimoh. A case of rape and cheating was filed against Mimoh and his mother by the alleged victim.
Meanwhile, the veteran actor's son was supposed to tie the knot with his girlfriend Madalsa Sharma on July 7, but the wedding was called off after cops showed up to question Mimoh, the Hindustan Times reported.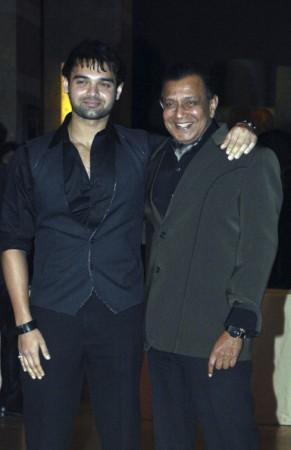 The venue of the wedding was a posh hotel in Ooty, owned by Mimoh. The ceremony was all set, but the bride's family decidd to leave after the uninvited guests in khaki showed up at the venue. Though it is not confirmed if the marriage has just been postponed or completely called off.
While the Chakraborty family will be highly upset at the wedding being cancelled, Mimoh and Yogeeta Chakraborthy's anticipatory bail has brought the family some relief, for now.
Earlier, the court had ordered Delhi police to file an FIR against Mimoh and Yogeeta, considering the prima facie evidence. The complainant had charged Mimoh of not just raping her with false promises of marriage, but also accused him of forceful miscarriage by making her consume medicine.
In her complaint, the actress stated that Mimoh had been in a relationship with her since 2015, and once when she was invited to his flat, he spiked her drink, and raped her. He has been accused of sexually exploiting her for four years, before ultimately refusing to marry her.
This accusations came up just before his wedding with Madalsa was supposed to happen. Madalsa's mother and yesteryear actress, Sheela Sharma had recently reacted to the controversy. Showing support for Mimoh, she had raised questions on the complainant's intentions by asking why did she resurface just a few days before wedding.