Mission: Impossible – Fallout has performed spectacularly at the box office. The Tom Cruise movie has set a couple of milestones and registered a few records. The movie has earned $125 million at the domestic box office and $205 million internationally to record $329.8 million worldwide.
While amazing reviews and incredible stunts have lured the audience to watch Mission: Impossible 6, things could be different in Mission: Impossible 7. The sixth MI movie was directed by Christopher McQuarrie but it looks like he hasn't considered returning for the seventh one as of yet.
McQuarrie is the only director of the franchise to have helmed two Mission: Impossible movies – Fallout and Rogue Nation. Unlike other directors who have treated each instalment as an individual episode, McQuarrie has built a bridge between his two movies. And this treatment has been noticed by everyone.
When he was editing Fallout, his editor suggested that Mission: Impossible 7 should be treated as a conclusion to his "trilogy." But the filmmaker confesses he wants to take a break before diving into making another Mission: Impossible film.
"[Fallout editor] Eddie Hamilton, every day in the editing room was like, 'Come on, man, it's obviously a trilogy you're coming back, you have to finish it, you didn't kill Lane,' and I was like, 'It's somebody else's problem.' Tom [Cruise] has asked, the studio has asked, and I was like, 'You know maybe I've got an idea for...' and then the reviews came out and I was like, 'Get outta here. Just stop,'" he told their Film Podcast.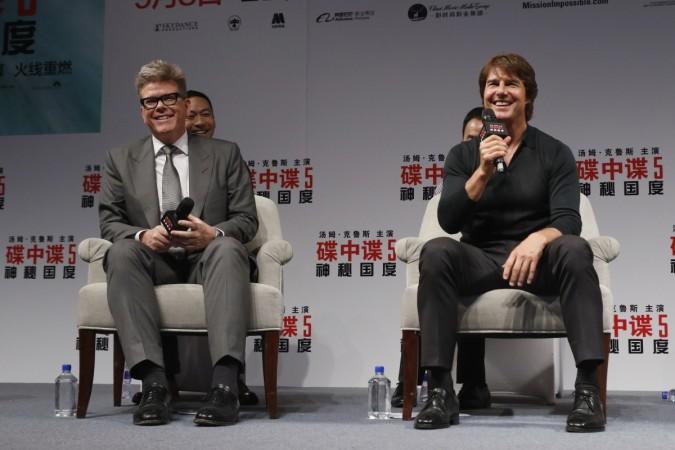 "I felt so bad for the director of [Mission: Impossible] 6 and I feel even worse of the director of 7. I'd rather have leprosy than be in the position of the person having to confront the pressure of the hyperbole of this movie on their first day of shooting the film. It's too much to confront. I'd need a long nap before I could contemplate it."
Given that McQuarrie rewrote the third act of Rogue Nation on the go and worked on the middle portion of Fallout while the production was on a break owing to Cruise's broken ankle and began making both movies without a complete script, he feels that there could be possible he has set a precedent for himself which is not fun.
"The worst part is they're like you don't need a script, you don't need to prep—you've done it twice!" Listen to the entire podcast here:
The director isn't closing the door completely and giving up on returning to the franchise but if he is not ready, Cruise and the production house will have to find someone to fill McQuarrie's big shoes.
Fallout has emerged to become one of the best action movies of 2018. It has also recorded the biggest opening weekend for a Mission: Impossible movie and became the second highest opening weekend box office collection in Cruise's career.