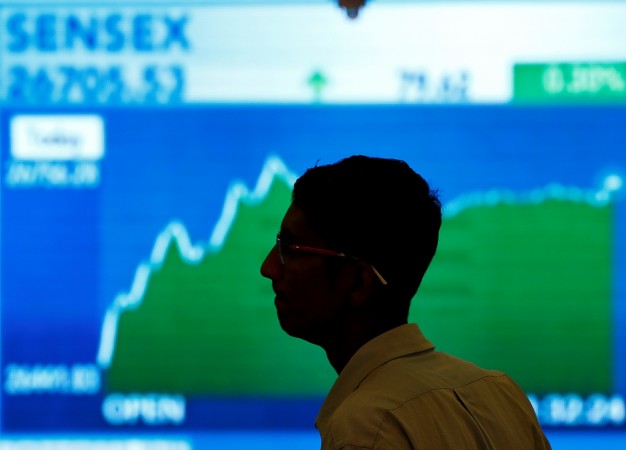 Indian stock markets opened on a bullish note on Friday tracking global cues, especially overnight gains on US equity markets on the back of stronger-than-expected corporate earnings reports and economic data. Select stocks, ranging from textiles to banking hit fresh 52-week highs. Shares of IT software services company Wipro were up 0.04 percent at Rs 500.20 despite news of layoff.
Bombay Dyeing hit a new 52-week high of Rs 91.85, Minda Industries reached Rs 488.60, Raymond also gained to scale Rs 779 and Sun TV Network Rs 933. Private sector lender Lakshmi Vilas Bank hit Rs 189.70.
At around 12.08 pm, the Sensex was up 41 points at 29,463 while the 50-scrip NSE Nifty was trading 14 points higher at 9,150.
"The US markets ended the day with solid gains on Thursday, as investors welcomed a deluge of stronger-than-expected corporate earnings reports and economic data. Comments by Treasury Secretary Steven Mnuchin, who said that President Donald Trump's tax overhaul plans are not linked to the outcome of a health care bill, also bolstered sentiment," brokerage Angel Broking said in a note on Friday.
On Thursday, foreign institutional investors (FIIs/FPIs) were net sellers of Indian equities worth Rs 169 crore, according to provisional data released by the National Stock Exchange.
In other news, Hindustan Zinc reported upbeat results on Thursday. Net profit rose 42 percent to Rs 3,057 crore for the March 2017 quarter from Rs 2,147 crore in the corresponding period last year. Lower costs, higher production and better price realisation buoyed the Vedanta Group company's bottomline.
Revenues grew 96 percent to Rs 6,756 crore from Rs 3,454 crore in the year-ago period.
"The zinc metal cost of production per tonne before royalty (COP) during the quarter was at Rs 53,226, 8 percent lower on yoy basis. For the full year, zinc COP was Rs 55,679, up 6 percent on yoy basis. During the quarter, company achieved highest-ever mined metal production, up 13 percent on qoq bais and 66 percent higher on yoy basis. This was due to higher volumes from Rampura Agucha open cast mine, in line with the mine plan and as per the guidance of higher production in H2FY17," Angel Broking said in its note.