India is celebrating 2023 as The International Year of Millets (IYM) after a proposal for it was brought forward by India and endorsed by Members of the UN's Food and Agriculture Organization (FAO) Governing Bodies, as well as by the 75th Session of the UN General Assembly. The entire world is now taking notice of this remarkable festival as events are planned to take place throughout the year. A crucial part of the International Year of Millets celebration took place in Jodhpur as the President of Rajasthan Association of North America (RANA) Prem Bhandari and NRIs kickstarted the Millet Festival with a social cause.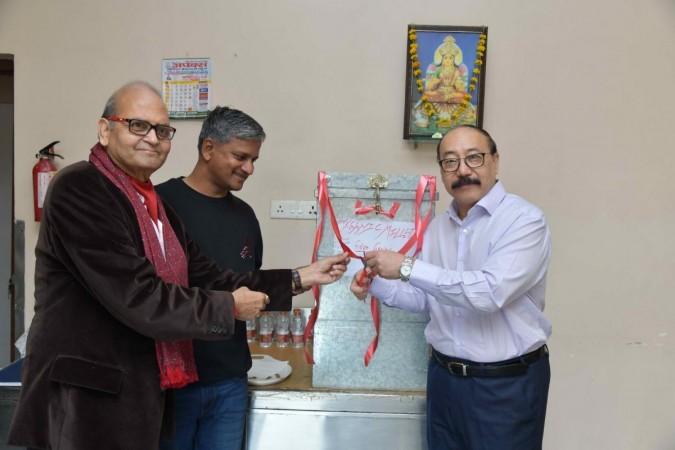 Harsh Vardhan Shringla, former foreign secretary and chief coordinator of G-20 India, launched the Millet Festival at the Vader Charitable Trust office in Jodhpur, which will reach different parts of the United States of America next. Vader Charitable Trust, which delivers morning and evening tiffin prepared with pure desi ghee to 310 elderly and needy people for over a decade, will now include one millet dish.
Attending the launch of the new millets poster in Jodhpur were office bearers of RANA, including founding members KK Mehta, Arvind Bhandari and Rajesh Shah along with current president Prem Bhandari, and local philanthropists Pawan Mehta, Padam Vader and Traffic's ADCP Chen Singh Mahecha. The officials promoted Bajra (Pearl Millet), which is profoundly nutritious and easy-to-digest cereal grain.
Harsh Vardhan Shringla's contributions for Jodhpur
Recalling the numerous contributions, Prem Bhandari, who is also the chairman of Jaipur Foot USA, praised the former foreign secretary and said that he was instrumental in getting oxygen concentrators to Jodhpur during the COVID-19 pandemic. Jaipur Foot USA worked closely with the Ministry of External Affairs during the pandemic to accommodate oxygen concentrators amidst a nationwide shortage.
That's not all, Bhandari, also the chairman of REDIO — Rescuing every Distressed Indian Overseas, recognised Shringla's support during the Ukraine-Russia conflict in bringing back the students of Jodhpur and Rajasthan back to their homes.
International Year of Millets — 2023
A major event titled Magic Millets-2023 has been planned for September, which will be held in Jaipur as a part of the IYM celebrations. India's Union Minister of State for External Affairs V. Muraleedharan, Consul General of New York Randhir Jaiswal and Jaipur Foot USA Chairman Prem Bhandari released the poster of the Millets Festival and formally launched the International events at the virtual event.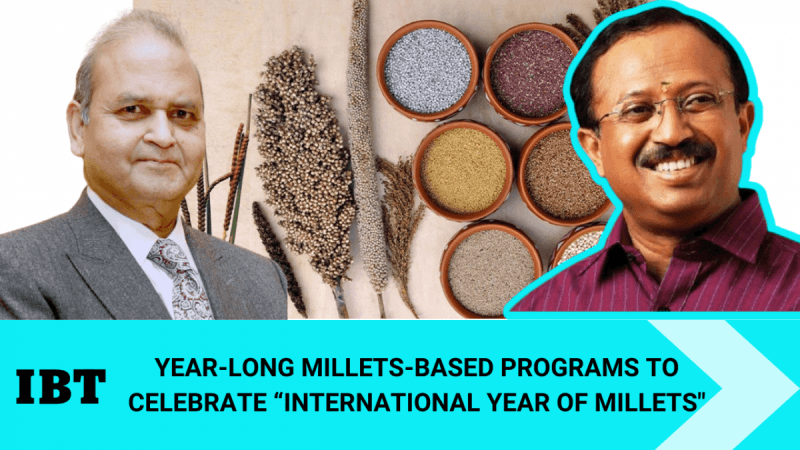 Rajasthan ranks at the forefront of millet cultivation in India, producing about 41% of the country's yield.
As a part of IYM, Indian embassies across more than 140 countries will be participating in celebrations throughout the year. Millets are also an integral part of the G-20 meetings and delegates will be given a true millet experience through tasting, meeting farmers and interactive sessions with start-ups and FPOs.
Millets were among the first crops to be domesticated in India with several evidence of its consumption during the Indus valley civilization. Being grown in more than 130 countries at present, Millets are considered traditional food for more than half a billion people across Asia and Africa.